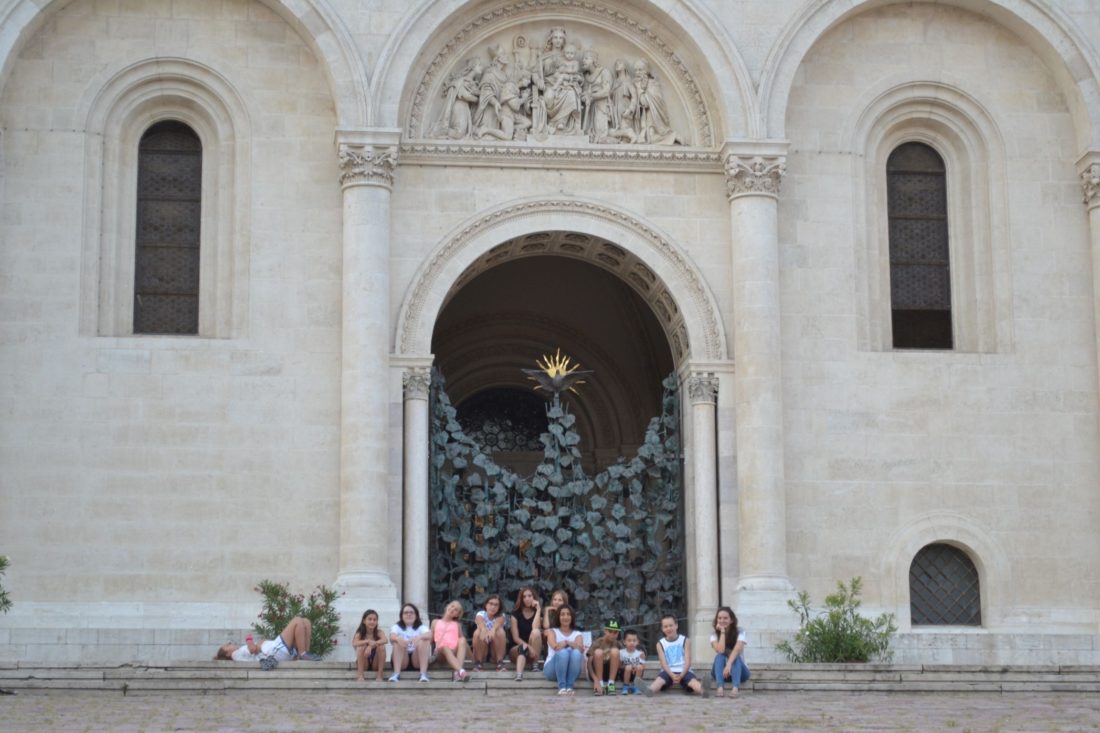 Chamber music camp – the group gathered
Today(9/8/2016) the chamber music camp started in Pécs.
We were welcomed by Andi néni and after a delightful lunch we started. Firstly, we played team building games and came up with the name for our group. We named it Csányissimo. This name symbolizes everything we are. In the afternoon, Adriana listened to us individually, to see what we could do. In the evening, we strolled in the town centre and visited some sights and has ice cream. It was great. We're really looking forward to tomorrow.
Majoros Ivett P3, Gálffy Kíra P1, Balog Eszter M2, Sik Maja
Day two: We were anxious to begin, and Adriana helped us to find clear sounds in the morning. After a tasty lunch we went to the Zsolnay quarter to paint ceramics and saw the interactive exhibition of Ramiro Hidalgo titled " dreams in Berlin". We had a great time today too.
Polgár Petra P1, Juhász Máté JB2, Rácz- Vekerdi Janka M2
Day three: Today, after a lovely breakfast our orchestra finally came to life. Playing in harmony is indeed difficult and requires much concentration. After lunch we took a train around the town centre and visited the magical attic too. In the evening we planned and talked about our project work. We had full day.
Polgár Antónia Pécs 1, Huber Balázs Mohács 1, Füle Viktória Jászberény 2
Day four: We started today with mixed feelings. On the one hand we really anticipated the day because of the exciting programmes on the other hand it was the last day of our camp. In the morning we practiced in groups then the Csányissimo band finally played together. In the afternoon, we went up to the Tettye. It was wonderful.We even had dinner there.
We are truly grateful for this opportunity to have participated in the chamber music camp.