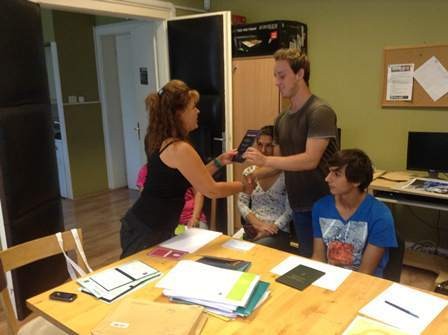 Launching the new school year
Although it is still summer, group 2 in Kaposvár had a meeting this morning in the Comunity House.
We were busy putting the finishing touches on the projects which need to be sent till the end of this month. Everybody entered the competitions individually however we enjoyed supporting each other with every bits and odds to make the best ever entries.
It caused great excitement that the ECDL certificates arrived. We worked hard last school year and it was lovely to see the results. Some parents were also present whom we talked a lot about the Family Day and about the coming school year.
Dézsenyi Patrícia, Kisiván Milán