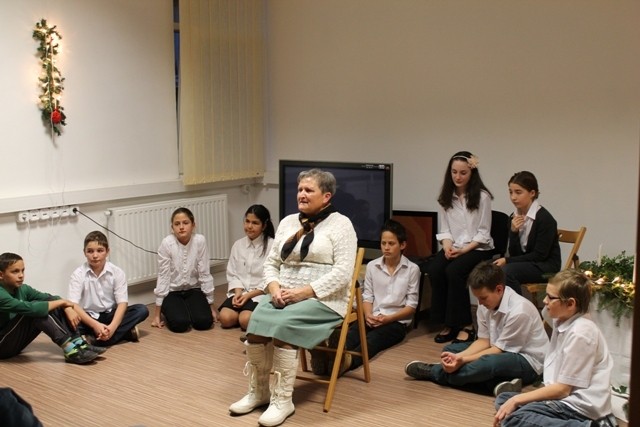 Preparing for the holidays in the community house in Kaposvár
Just like every year, the students, parents, teachers, volunteers and mentors of the Foundation are preparing for the holidays and the closing of the year together.
This year's program was special with the students' Christmas performance, which they had been preparing for for weeks. This year again the parents treated the children to some homemade cakes, the tables were laid with delicious desserts and those present could have special blends of tea. After some nice, informal conversation the packages and the two surprise presents were handed over to the students. The surprise was nothing else but the 2014 calendar of the Foundation as well as our yearbook that contains a summary of the year 2012-2013.
This year's Christmas Family day was spent in good spirits, just like other years. Thanks to the parents and children for all the treats, love and assistance we received from them.
We, the employees of the Foundation in Kaposvár, hereby thank the parents, teachers and volunteers for their yearly work and we wish everybody peaceful holidays and a Happy New Year.