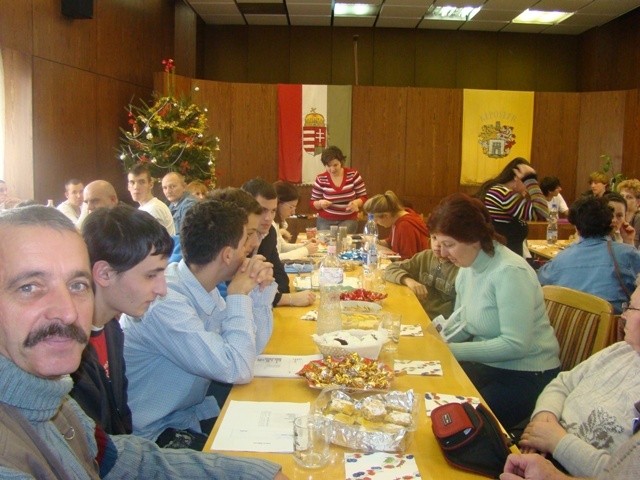 Kaposvár
The Community House of Kaposvár held its Christmas Family Day on 10th of December.
"Christmas is forever, not for just one day,
for loving, sharing, giving, are not to put away
like bells and lights and tinsel, in some box upon a shelf.
The good you do for others is good you do yourself…"
(Norman Wesley Brooks, "Let Every Day Be Christmas)
The parents brought home made cakes and mentors in return surprised them with a special Christmas show. There were plenty of things to do. Volunteers (COMPASS) guided the small ones in making Christmas cards; others were busy fabricating fancy jewels with Darvas Diána. Then students from Munkácsy Mihály Secondary Grammar School appeared on stage and gave a fantastic concert. Before sharing the family Christmas packages the mentors took the opportunity of thanking for the parents' support wishing them Merry Christmas and a Happy New Year!