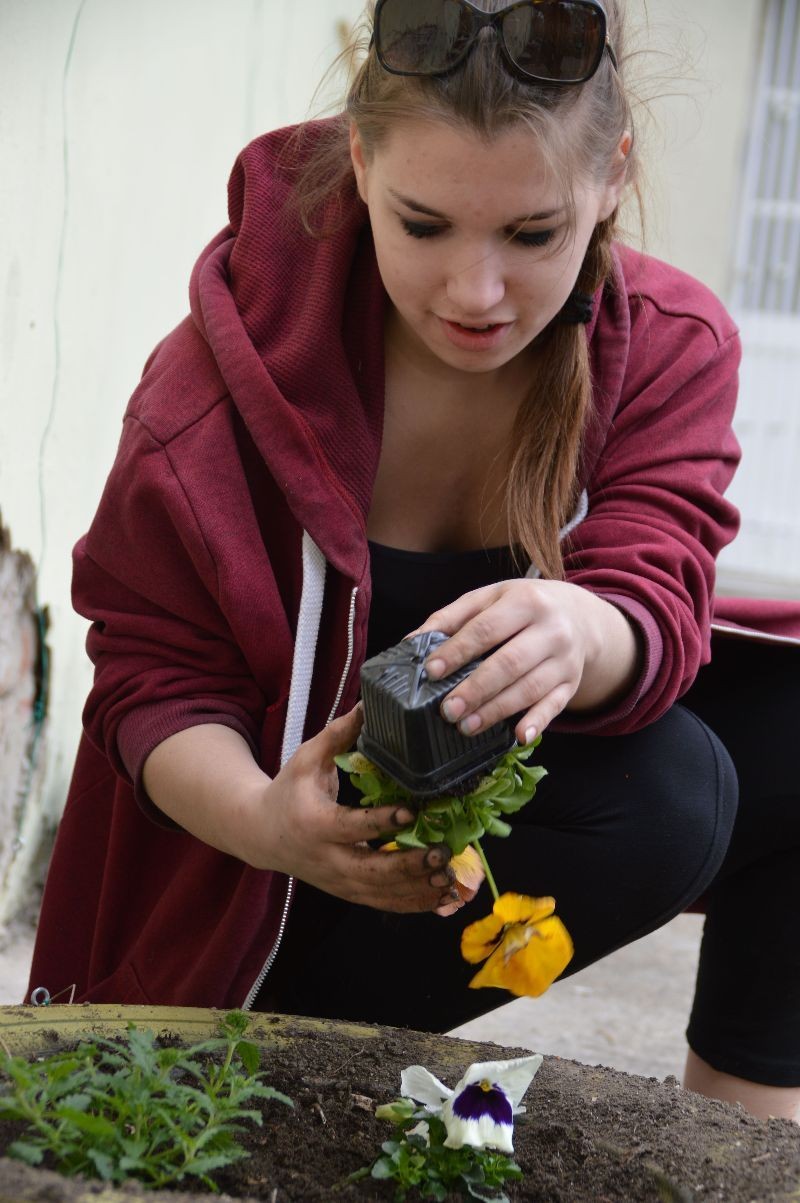 Gardening and clip shooting in Szeged
We spent a nice time together in the Community House of Szeged.
On the first 2 days of the spring break we prepared for song singing competition, while we were recording soundtrack and music video in the Community House and different areas in the city. On Sunday 3 volunteers helped us to arrange the garden.
We spent two days working to create our music video clip for the Életút day. Our short-film will be presented on the second day of the event (16th of April) in Kaposvár. On Easter Sunday, after we opened the gift which were given by the Foundation, we did the spring cleaning, maintenances, and not least planted flowers. During the day we released the fish that we fished out in fall and were overwintered in the house.