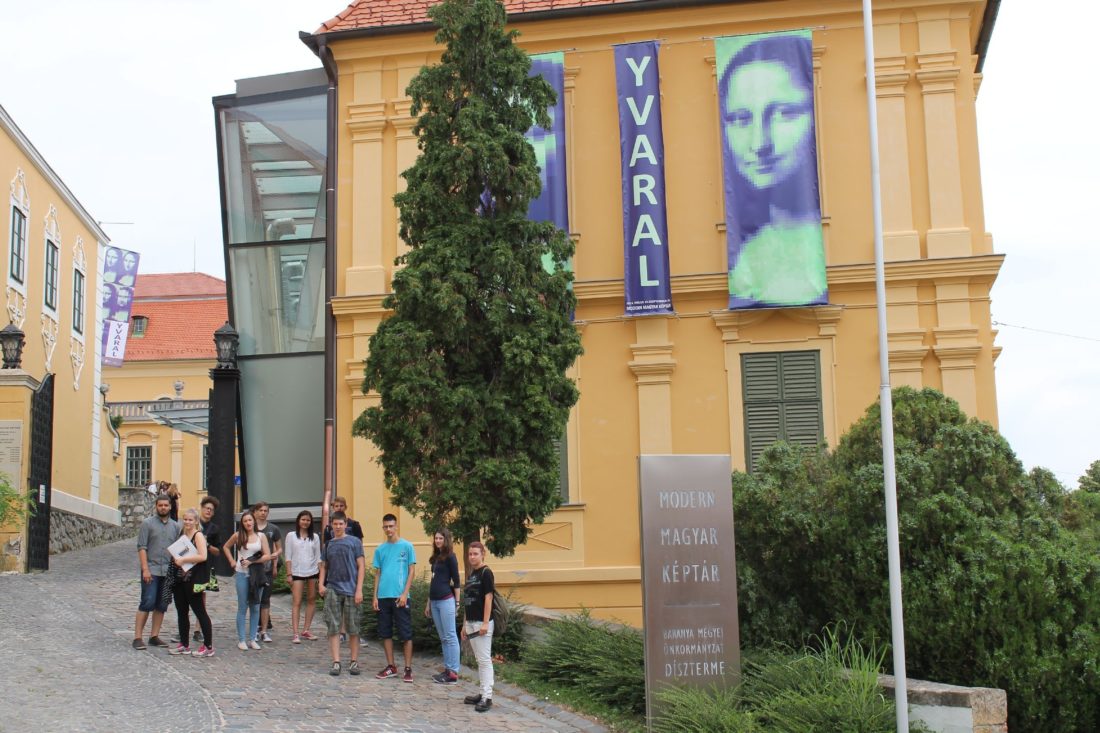 Who is Jean – Pierre Vasarhelyi?
He is Yvaral , the son of Victor Vasarhelyi, following his father artistic approach.
In May 2015 the Janus Pannonius Museum arranged a new exhibition from the collection of the Vasarely Fondation Aix-en-Provence. We looked at these during the double mentor class. The paintings are large, colourful clearly definded by op-art and pop-art. Today we also had an end of year meeting reviewing the year, and finalising the summer camps.
Pécs 2 Group