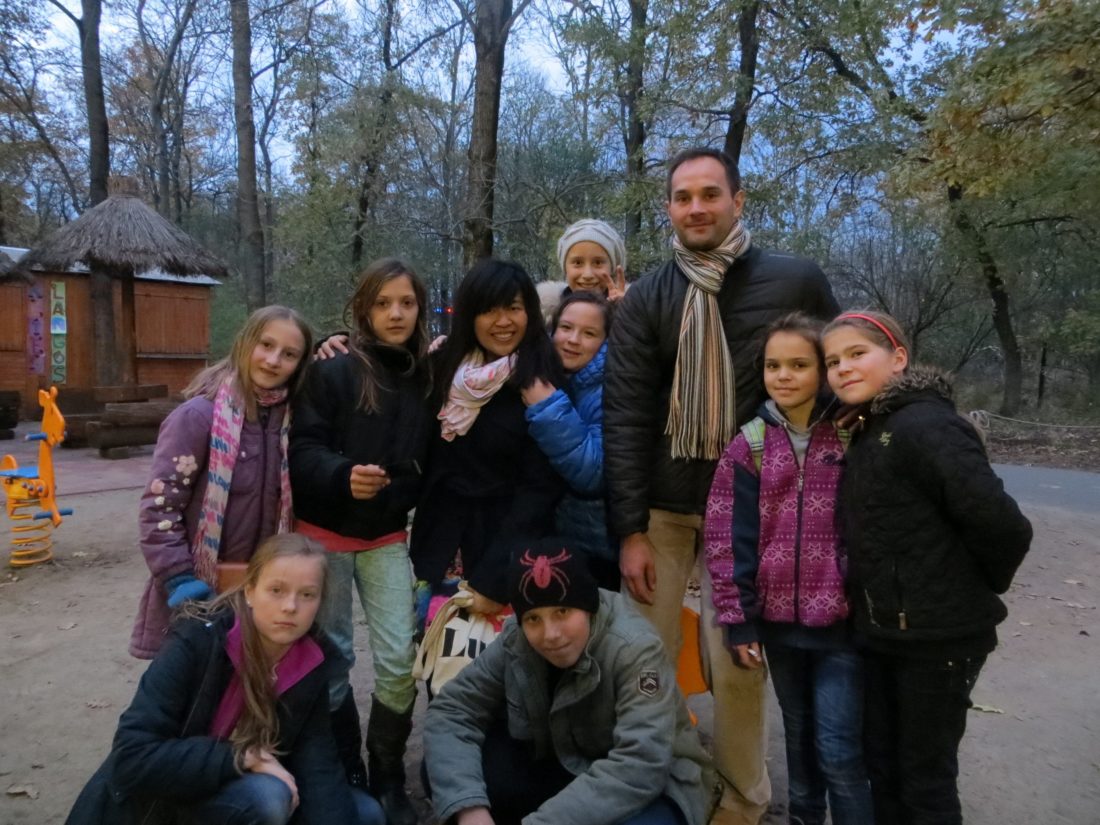 Outsourced English lesson
The Csányi students of Szeged had a busy day today (20th of November).
In the morning we travelled to Ópusztaszer to the National Memorial Park where Yina could see the history of Hungarian Conquest of the Carpathian Basin. The open air museum depicted us rural and town life and tools that people used decades and centuries ago. The enormous cyclorama by Feszty Árpád amazed Yina and the truth has been revealed that Hungarians originate not so far from her home country.
Back form Ópusztaszer Yina helped to do the shopping and prepare the snack packages for the youngest ones because today they had an outsourced English lesson in the zoo of Szeged. Mr Peti was our professional guide and Benczúr Anna also joined us to practice her English. The smallest Csányi students needed not much encouragement to start talking with Yina; everyone was talking as they could with hands and drawings. Yina asked the students about the different animals and now we know that she saw Bacterian camel here for the first time in her life. The shiest students were amazed by Yina's polaroid camera in the middle of the zoo and from this point flashes were sparkling in the night to take photos with her. Everyone got their own, as a little souvenir that the students could take home immediately.
Although the day was tiring it did not finish here. Ms Piroska and volunteer girls from group 1 took Yina to the House of Minorities to a Serbian folk dance night. Both Hungarian and Serbian folk dances were taught to people. Everyone got tired after the night and it turned out that Serbian folk dance is easier for Yina than the Hungarian.
We hope that tomorrow will be as exciting because we are going to introduce Yina to one of the winter sports.
Groups 1, 2 and 3 of Szeged