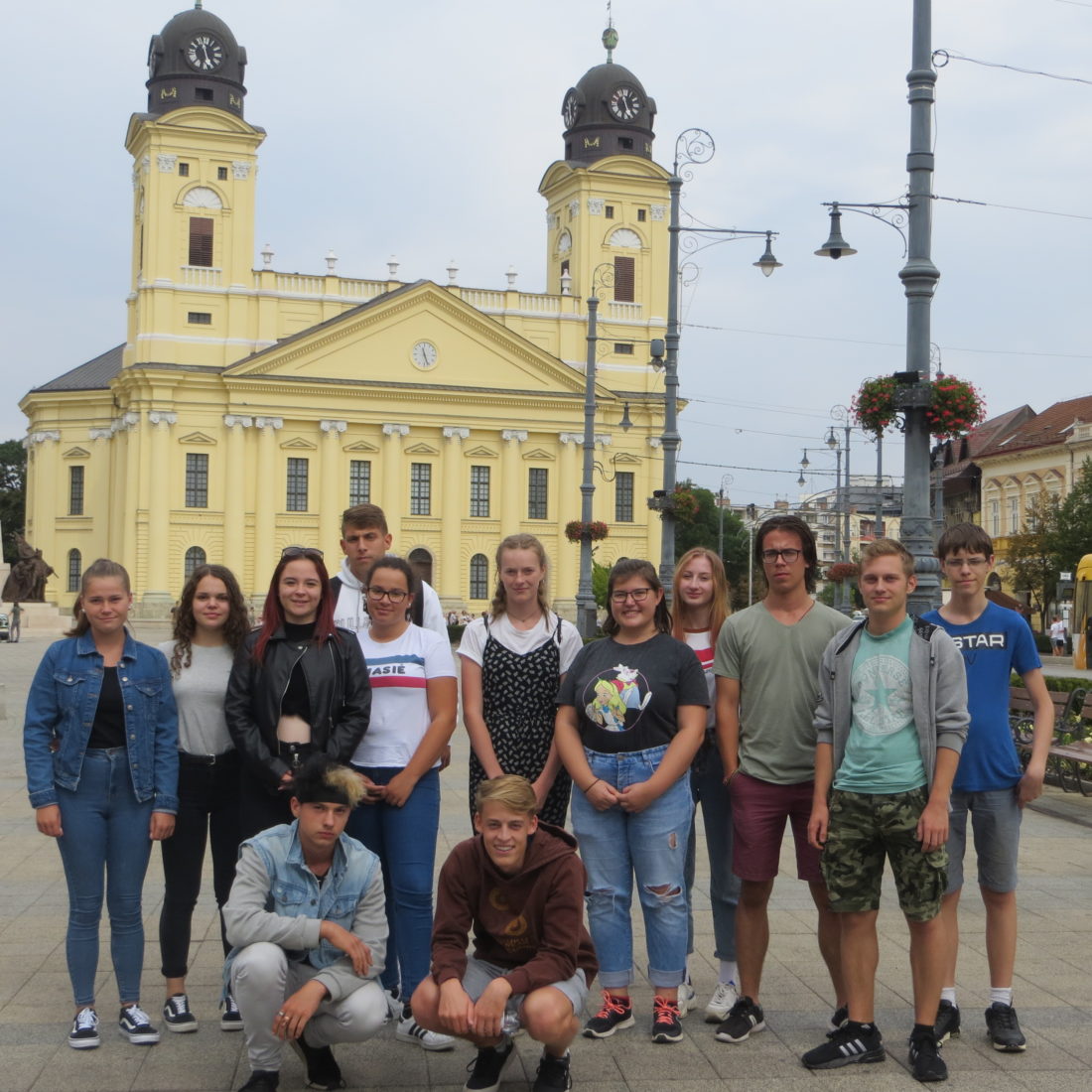 Trip to Debrecen
In the beginning of the new school term and at the end of the summer holiday group 3 from Szeged visited Debrecen for the weekend. We left Szeged early in the morning and arrived before noon. The first programme was a sightseeing tour in the city on a small train. We saw and heard about the most important places and people of Debrecen. Then came the lunch and of course we had ice-cream after that. We went to our accommodation and after a little break we headed to the Aquaticum, which is a tropical inside waterpark. After having swum enough we ate a quick snack and watched a movie, Good Boys, in the nearby cinema city. At night talking, card game parties and pizza were the main programmes.
The next day we visited Hortobágy and the famous nine-hole bridge and the famous Hortobágy csárda. The programme did not end here because we spent almost three hours in the bird hospital, where we saw many injured birds that were brought to the sanctuary. It was very interesting to see the work of the people here and see very rare species close. We could have a little chat with Nero the raven and could pad a hawk, which was brought up by people thus it was very kind to us. We also could feed it. After the bird hospital we had to travel back to Szeged to get ready for next day's school.
All in all, it was a great time we spent together and could extend our summer holiday with one more weekend.
Group 3 Szeged