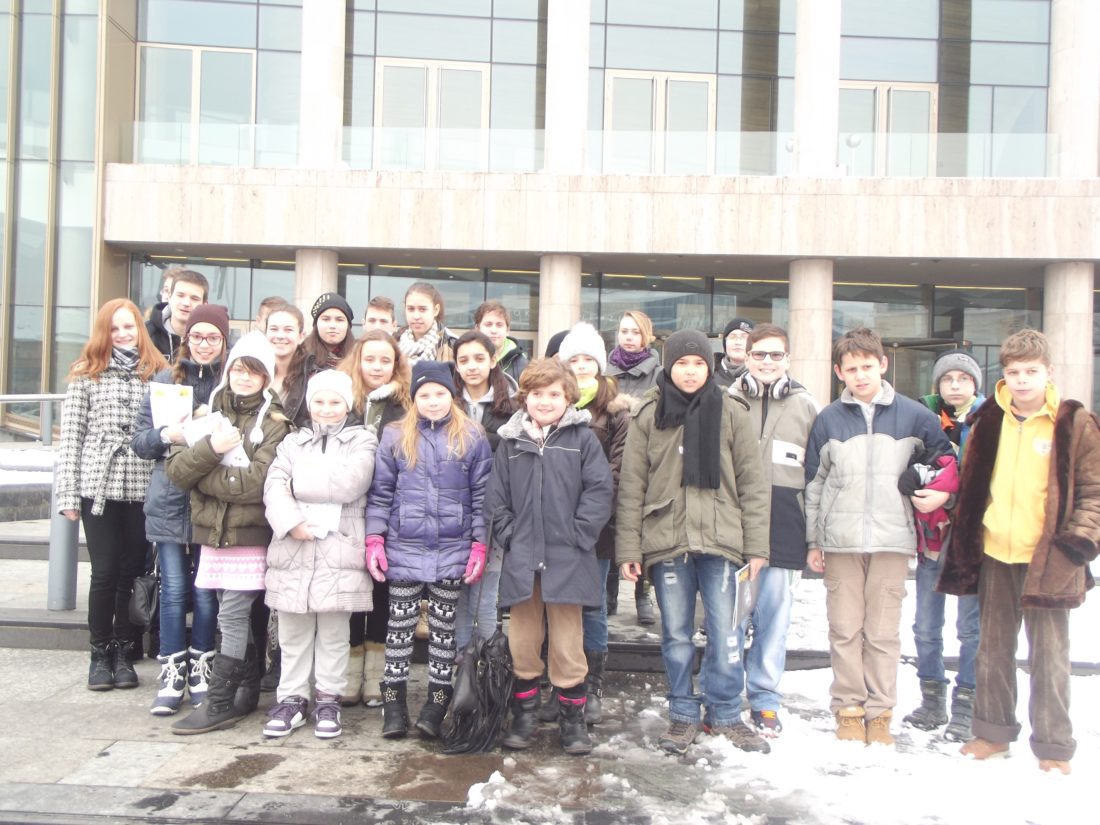 Seeing a pantomime ballet
Today (24th January) Groups Kaposvár 3. and Jászberény 2. had an opportunity to see one of Béla Bartók's one-act pantomime ballets, called The Wooden Prince.
This amazing play was really worth getting up early and travelling a lot. During the play we were amazed how professional the dancers are and felt how much work was in this performance. For me, as a musician the most exciting the performance of the Hungarian National Symphony Orchestra Szeged was, as they were playing very well during the play. The different musical solutions made us easier to understand the meanings of the dancers' moves. During my musical studies I learned quite a lot about Bartók's life and his work. He was a versatile composer…he was collecting folk music, but also examined Wagner's, Strauss's and mostly Liszt's plays. He was one of László Erkel's students. As a pianist, he met with success in Europe's biggest concert halls. His music turned towards the trends of those times. Bartók, the musicologist made an inestimable scientific work with opening up peasant-songs and Hungarian folk songs. In his early plays he joined the national romantic style, but later he denied it. His last plays were made in classical style. I respect Bartók for his patriotism and his success he made during his life.
Viktória Tar, Group Kaposvár 3.