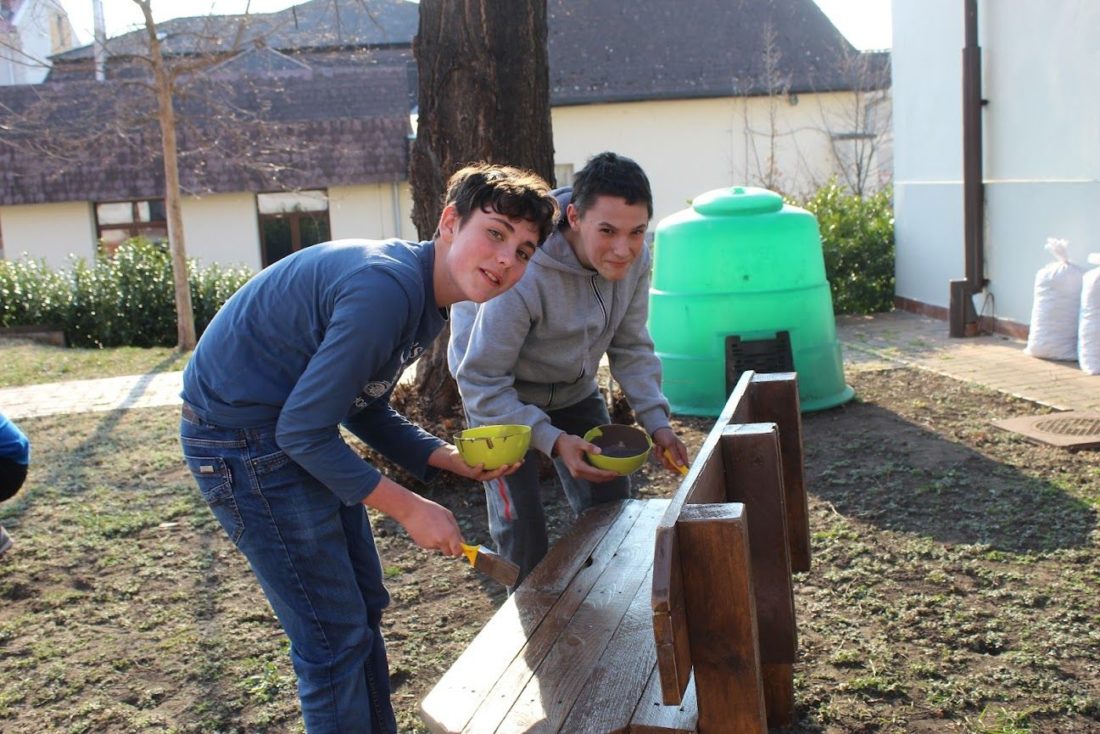 Environmental awareness project
"Even though it's still cold outside, we can't wait for spring to arrive. We got our foosball table, and after the boys screwed it together we started practicing for the tournament. All the other groups were working on the environmental protection project.
The sewing section remade clothes and made bags and a pillowcase from jeans. Meanwhile our gardeners planted our first seeds. We're hoping for them to bloom within a few months. The art section used macrame techniques to make pot holders, besides preparing for drawing competitions.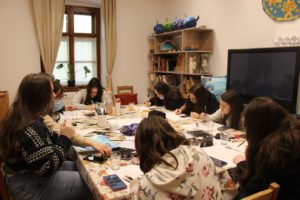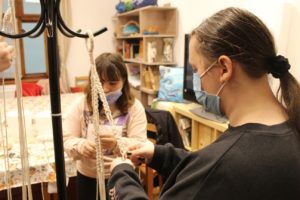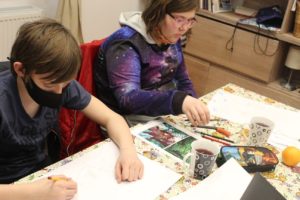 Our young carpenters started on a new piece of furniture. They put together a table and decorated it with a pyrograph. The rain project is going well, regardless of the lack of raining these days and they are examining water from the local river every week. The guys in Lego-robotics project moved on from programming in Scratch to coding in Python, and they our happy to teach u show to program with codes." Füle Viktória Vivien, Jászság 2-es csoport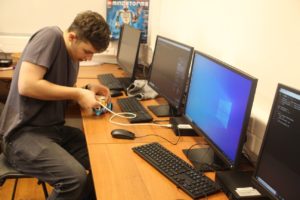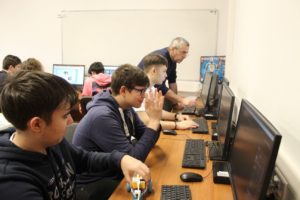 "The last two months were about making a garden set from pallet. We already have two benches and a table, and we're not planning on stopping yet. It took us only 3 weeks to finish our table, the main piece of the set. We have a bycicle storage in our mind, we will start on making it soon. We had the chance to learn how to properly use the tools, our volunteer, István, who is extremely nice and patient with us, taught us tinkering. The biggest challenge was to use the one-handed saw, but we're getting better at it. We learnt how to use the pyrograph, we had to focus and be precise but we had fun with it. I really enjoyed these last few months, and I loved cooperating with the other students and with István." Burai Tamás Gábor, Jászság 2-es csoport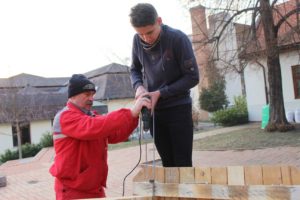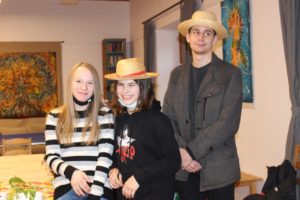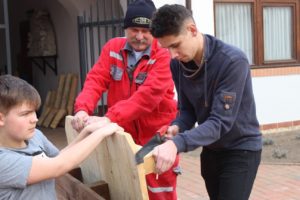 "Our section is involved in sewing. Since our first meeting we had a lot of interesting ideas, and we already did a few things, we painted a jacket made out of jeans, or remade some of our old clothes. The group was enthusiastic about making something new. We haven't finished everything yet because some things take a lot more effort and time than others. Our goal is to show others our new made clothes, and hold a fashion show." Tamasi Tilda, Jászság 3-as csoport