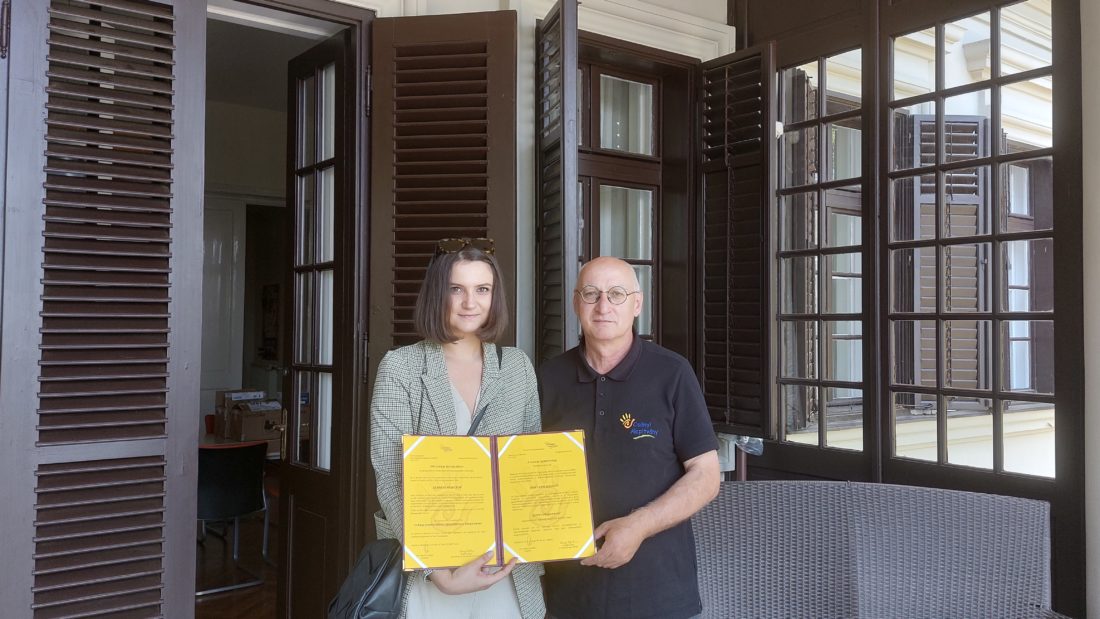 Farewell
Yesterday, I visited the Foundation's head office to receive my certificate for the successful completion of the Foundation's Life Path Programme.
I had a long chat with our operative director, dr. Radoszáv Miklós and my mentor Barnabás about my achievements so far and my plans for the future, and then we shot a photo before saying goodbye. I have a lot to thank you for and I hope we can meet and keep in touch in the future.
Thank you for everything!
Zsanett Horváth, Kaposvár Group 3