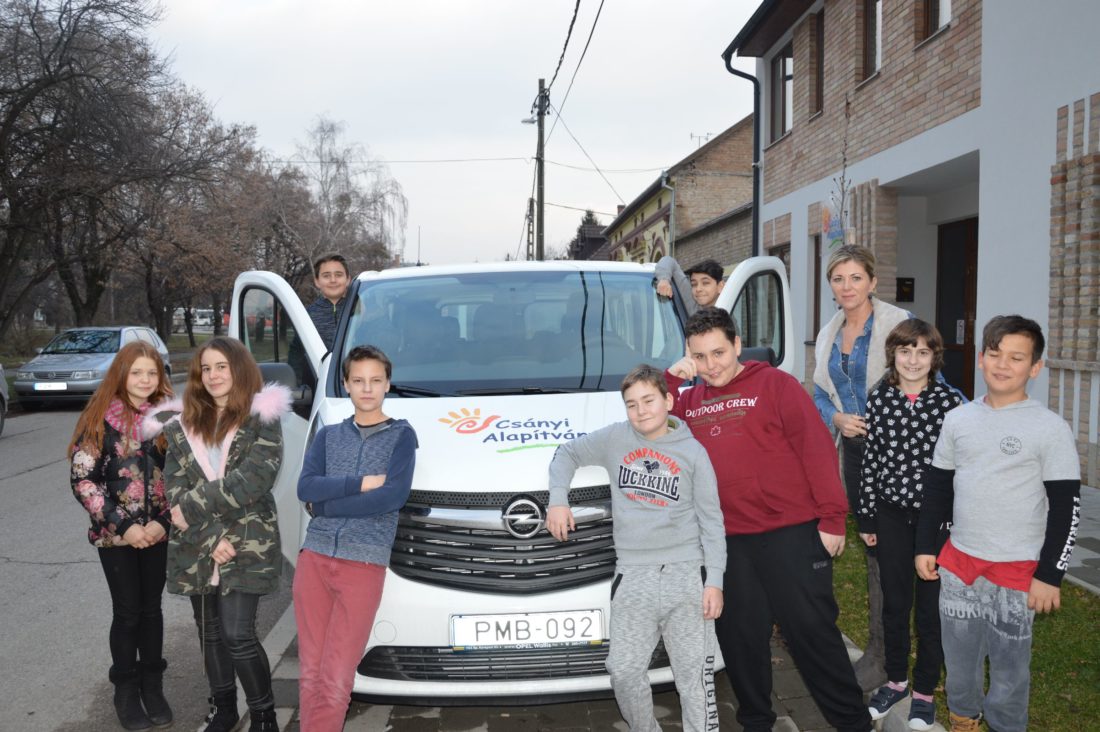 Thank You!
In January the machine park of the Foundation grew with a new van that has been put in to use by the 3rd Group of Mohács Communtiy House.
"The new van is very nice and it has new smell, too. It was great to get in."(Horváth Liliána)
"I have never travelled a car thas has 6 gears. At home I told my dad we had got a very cool new van."( Balog István)
"The seats ar so comfortable that we could fall asleep easily." (Benedek Tibor)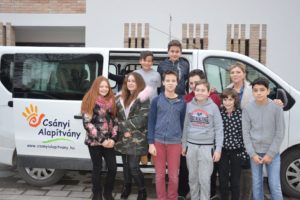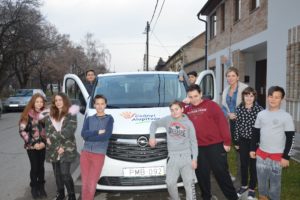 The group Szeged 1 was delighted and happy to see that a new, comfortable, 7-person car arrived in the community house. It is a great help for traveling to the Foundation's events and other joint programs. Thank you very much!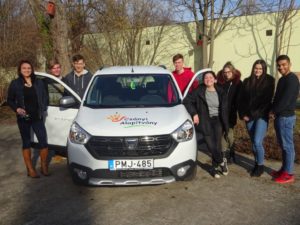 To aid the work of the mentors of Kaposvár, our Community House received two new automobiles this week. At the weekend our children also had the chance to get familiar with the new vehicles. We hope that these cars will facilitate our journey to the various interesting programmes, for example the forthcoming English competition.
Many thank you to the Csányi Foundation. mentors and children of Kaposvár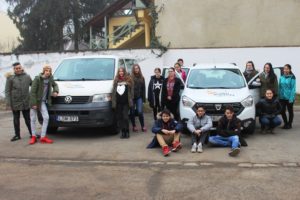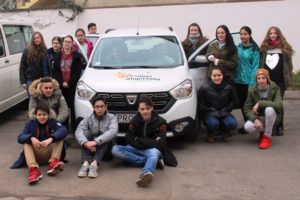 From this month, the mentors of Pécs can can perform their duties better as they have received a new company car. Transporting the children to exams, competitions will be so much easier.
Thank you!