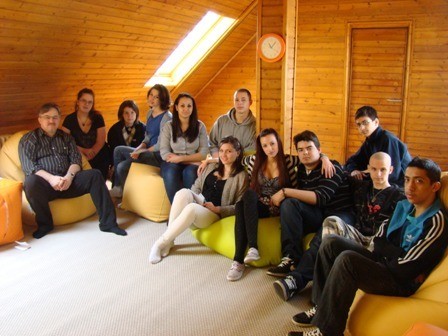 School year end is coming
We are getting closer to the end of May.
Both the students and the developmental teachers are preparing for the last developmental lessons. The EXCEL module of the ECDL exam was this weekend in Pécs where students from group 2 of Pécs could prove their knowledge of Excel. The results will be known by the middle of next week. We are also waiting the results of the language exams. Over the last few weeks the students took elementary and intermediate language exams in English and in German. We hope for the best results.
No more drama this term!
The last drama lesson was on 25 May Saturday when Papp Zoltán – our drama teacher – gave us something memorable, as he always does. He said farewell with a meaningful and cheerful message.
Group 2 Pécs