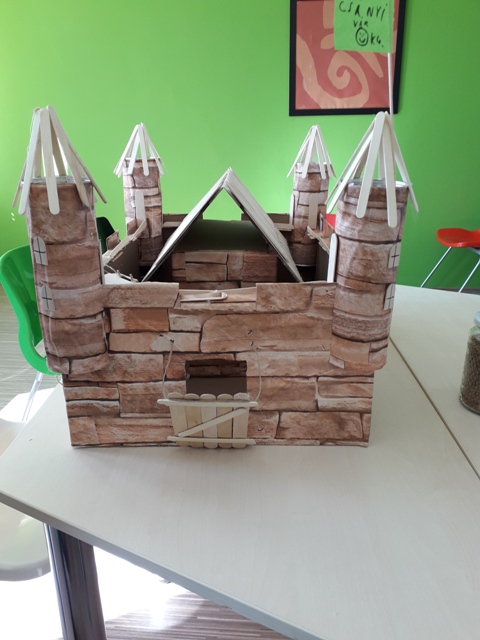 Medieval project
During the September trip to Bikal, the teams received preliminary assignments, which we completed today. We decided who what wants to do, we had a lot to choose from.
One group made a coat of arms and a shield, while another group made and dressed dolls. They made jewelry with pearls, and even made jewelry boxes. We have already prepared for these tasks in Bikal, have taken a lot of photos, and have been observing contemporary costumes in the tailor's workshop. In fact, thanks to the mom of one of my groupmates, I could try on a dress she herself sewn.
We also learned a lot about the development of a medieval town, Pécs. There was one who wrote about the Witch House, which was an exhibition about witches in Bikal.
One of our teams made a presentation on the history of medieval corporate name plates and fairs, and we could also read his preaching verse on parchment.
In addition we could be tried out calligraphy, the "science" of writing, and a map was made using this technique.
Thank you for the delicious honey cake we received as a fairing from one of our mate's dad.
The biggest task of the project was to make the castle model. From home-collected boxes, spatulas, sticks and self-adhesive wallpaper, teamwork has become a true masterpiece.
I had a really good time and I don't think I'm alone with it.
Sarolta Kovács-Nagy, Kaposvár Group 4th