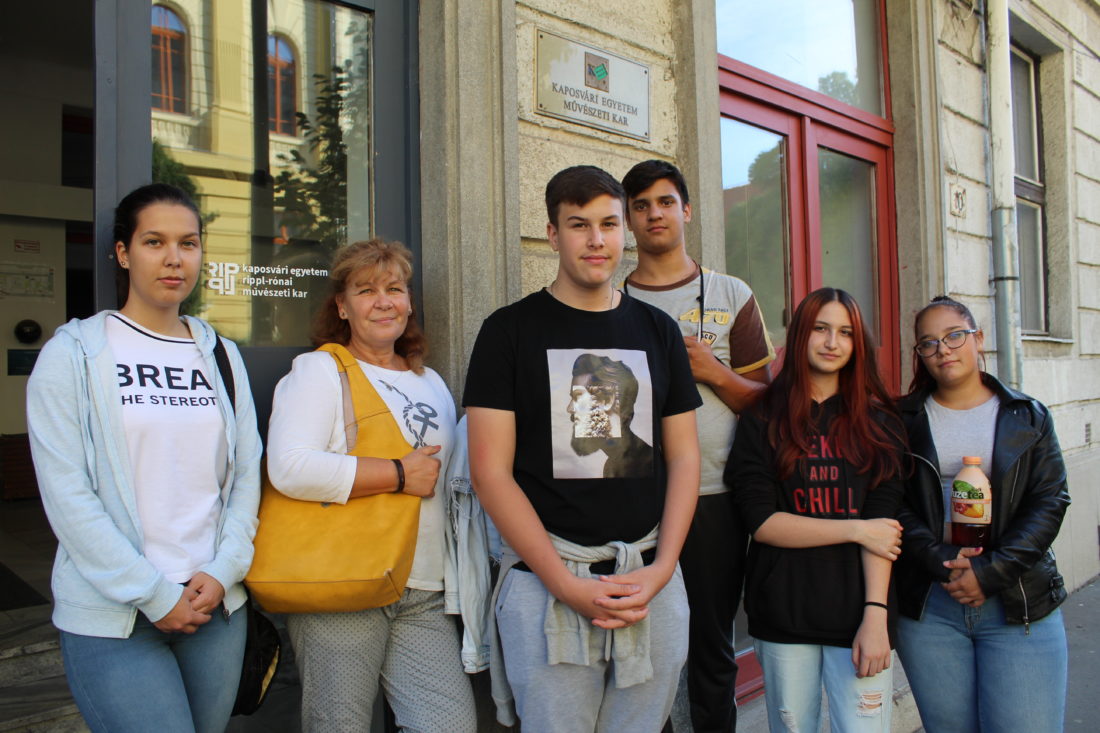 "Researcher's night" in Kaposvár
We were really happy that the "Researcher's night" got organised this year, too, which meant that several programs were waiting for the enquiring in Kaposvár as well. We look forward to the programs excitedly every September, and like in previous years, we chose the Campus in Kaposvár from the vide variety of offers. We got the most interested in Rippl-Rónai Art Institution's offers.
I liked the course about Computer-aided architectural design the most, it was interesting to see how an idea can became something concrete on such short notice. The course was held by a sophomore, who shared much interesting information about their department and the hard work going on there. Later we also took a look at the workshops of the architectural designers, where we saw fascinating projects: puppets, plans of stages, scale-models and exciting collections. Something can be said for sure: for this department requires a lot of creativity, and it was wonderful to have a look nto this special milieu. Zsófia Kada, K1;
We got a glance into portrait photography and taking unique selfies. The selfie project –the art of taking selfies and modifying them- was tried by Sára Ladányi, who summed her experiences this way:
"This workshop proved to be really exciting. First, we took a selfie of our liking, and then, on a fairly sized projected image we drew around the shot, and painted it in our own form and colours. Furthermore, the students from the art department sharing their experiences about university as also to my liking: what they do, what they learn. Unfortunately, even though we spent a long time there, even reaching into the night, we couldn't finish our joint work entirely, but we will have plenty of time to do so in our Community House.
Sára Ladányi, Kaposvár 4.
I've always been interested in portrait photography, so I was happy to get a chance to hear its bases and tricks from a university tutor, an art teacher. We spent a relatively long time together, and I learnt how important settings of lights and shadows on the face are. I also already know that proper portrait photography really is a time-consuming activity. Communicating with the object of shooting and paying attention to them is crucial. Mr. Sándor Bekő (the tutor) also explained that often he takes as many as 100 pictures, before getting a few useable ones that he adjudges as alright.
I enjoyed myself all time long, but when my dear friends from Nagybajom also appeared on this exact programme, only then did my happiness became whole. Of course, we also had photos, "portraits" taken together, and were really delighted to see each other.
Jázmin Pretz, Kaposvár 2.
Translation: Levente Lassu, Kaposvár 1.