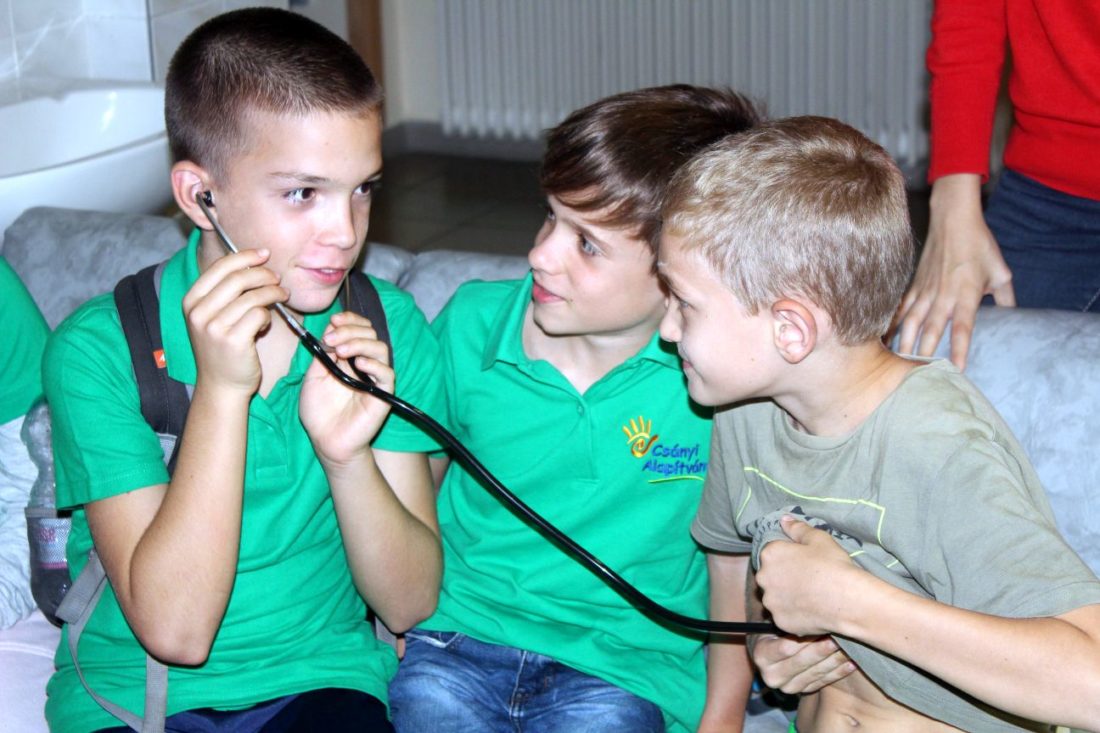 Biology Class at the University
 The researcher's night was a lot of fun with the Szeged 1 group, we visited the SZTE-ETSZK faculty. We showed Piroska's new group what this is really all about. Me, Marci and Zsolti were Piroska's helpers, and we tried our best to make it as easy and joyful as possible. The kids really enjoyed themselves, and tried a lot of new things they haven't heard of before
.
Hanna: My favorite was, when they showed us how to inject someone, and let us try it on a sponge, with a real needle.
Tündi: We could try how it is to be an old person. They dressed us up in a way, that it blocked our complete movement, gave us glasses in which we could barely see a thing. We then attempted to climb up the stairs with a helper on our side. I loved this part so much!
Márk: I enjoyed it a lot, there were many interesting and exciting programs, and I am glad that i could be there. My favourite part was when we made fake wounds.
Lara: I loved everything we did, but my favourite was when we looked at our blood under microscope.
Kovács Dániel Business Informatics