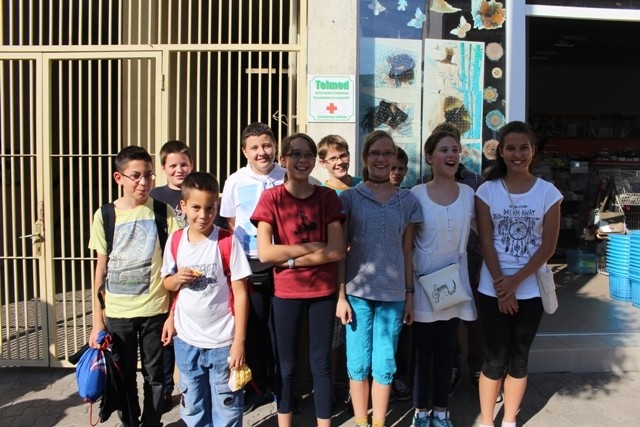 Researchers' Night
On the last day of September, there was a very interesting, national occassion, that is called "Researchers' Night".
We visited Kaposvár University with our group. We couldn't figure out why this occasion is called a "night" because it's not only at night, but in the afternoon, as well. Firstly, we had the chance to blow a giant-bubble that we could form with the help of straws. Then we could try different games, like labyrinth on a projector and other logic games. For me, Maths lesson on smart phone was the best! It would be very nice if we could have such Maths lessons. At the library, we could do a treasure hunt, where we had to find a book with some instructions.
It's a pity the day ended so soon, I hope we can come next year, too.
Nándor Dausek, Kaposvár 2