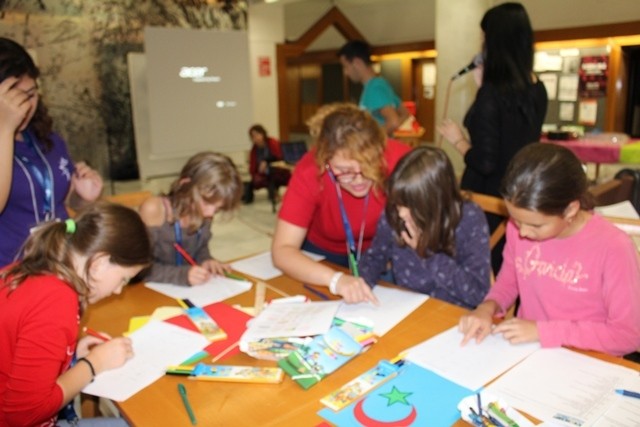 Girls at the researchers' night programme
We have already heard about the researchers' night programme from the elder group mates. They always visited this program and they had really good and pleasure experiences.
So that is one of the reasons why we were really excited about it. We went to the Art Faculty which is in the centre of the town, on the 25th of September. There were a lot of curiosity in the hall. It was useful to see it. After the registration we had to write a test and if we passed more than 25 points we got gifts. After that we had the opportunity to taste turkish foods. We tried a lot of kind of artificier activity and we could took home the things we made. It was so exciting, fist we were a little bit afraid of this but we fell into our ways easily. All in all we really enjoyed this day it was so funny.
It was a beautiful day, we went home happily and told the story to our parents.
Sárközi Emma, Sárközi Eszter