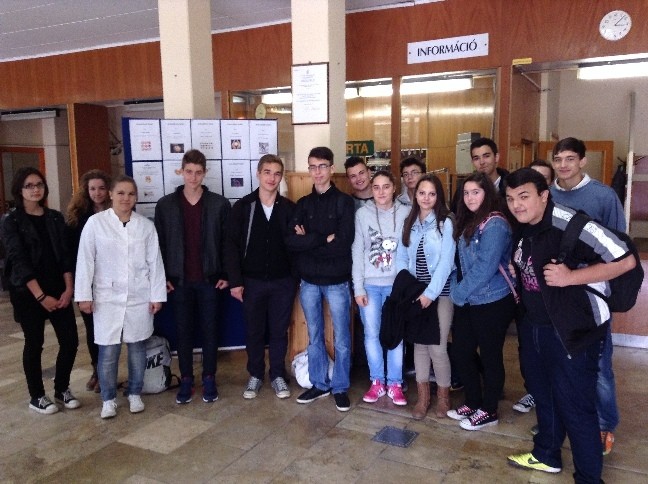 Researchers' Night in Kaposvár
All three groups from Nagybajom took part in Researchers' Night's programme in Kaposvár. We visited the Medical Faculty of Pécs University in Kaposvár where university students and professors helped us during the programmes.
The main themes of the programmes were healthy way of life and healthy diet. We had the opportunity to taste healthy food and we could examine our state of health. University students gave presentations about the proper way of cleaning our teeth and mouth care. We also filled in the so called Health Test. The most popular thing among the smallest pupils was to see an ambulance car from inside.
Nagybajom 1.,2.,3.