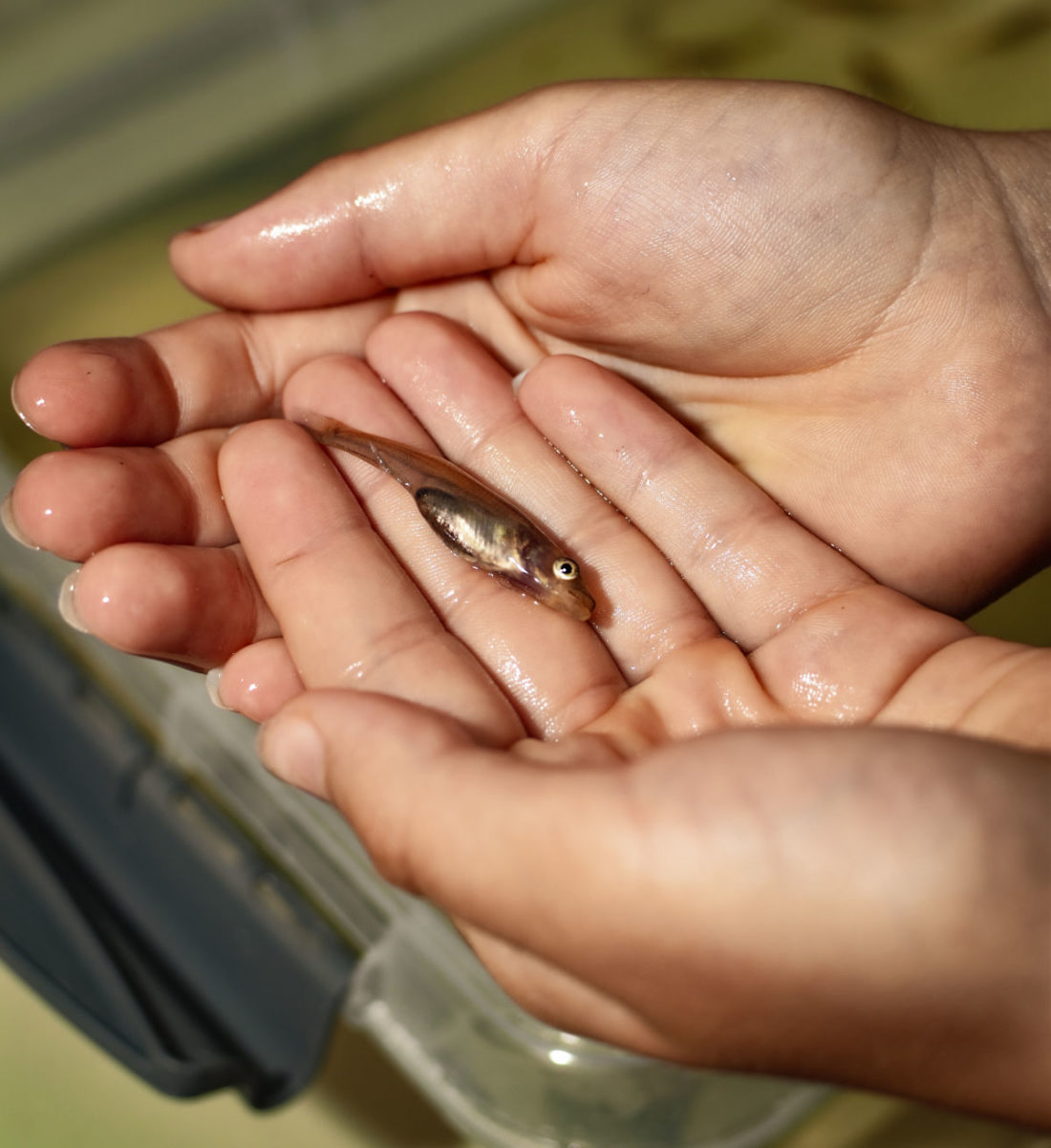 Research days in Szeged
Between 20-22 June 2023, we held a three-day research day with the groups from Szentes in the framework of the Szeged Diving Club.
On the first day of our research days we visited Ópusztaszer, where we could try out the operation of the birdwatching traps, the basics of photographing the birds arriving at the traps, and the proper setting of the machines.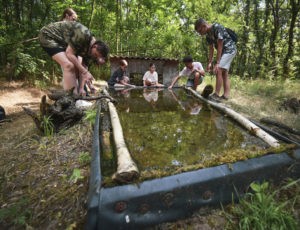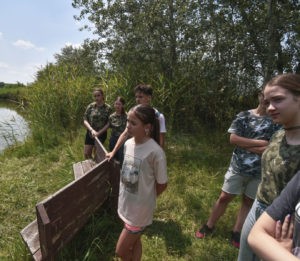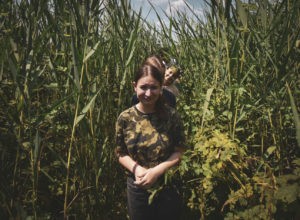 During the day, the luckier ones could take photos at one of the forest bird feeders. On the first day, between 14:00 and 17:00 in the afternoon, we managed to observe and photograph the following species in the forest:
– hayfinch (Parus major)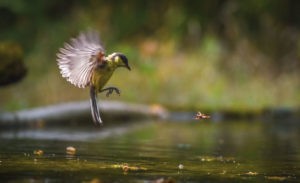 – Blue Cinquefoil (Cyanistes caeruleus)
– green lizard (Lacerta viridis)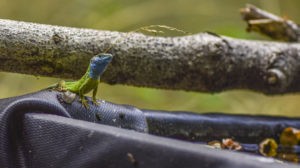 – robin (Erithacus rubecola)
– chico (Spinus spinus)
– common slipper (Sitta europea)
– wood finch (Fringilla coelebs)
Leaving Ópusztaszer, we headed towards Algyő to follow the drawing of this year's Tisza bloom. We were lucky enough to catch one of the biggest draws of the year at the foot of the railway bridge in Algyő, with many local visitors and nature photographers to observe this natural wonder.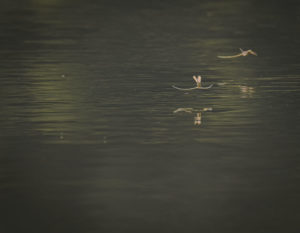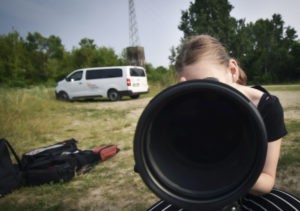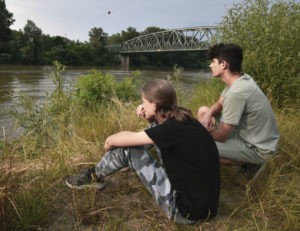 The second day we spent the morning at the Community House in Szeged, in the morning we watched a film about the life cycle of the Tisza butterflies, which was professionally supplemented with some information by uncle Peti.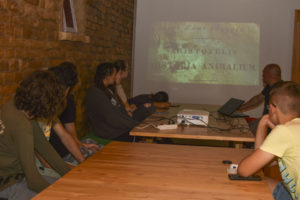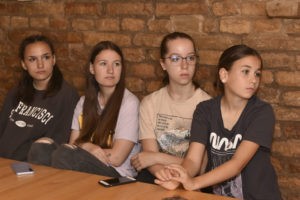 In the afternoon we did some laboratory tests in the basement of the Community House, measured the chemical parameters of the recently re-launched algae system, and then did an algae test on the crucible, surprisingly we managed to extract Scendesmus species from this May's rainwater, which showed almost complete homogeneity during the test.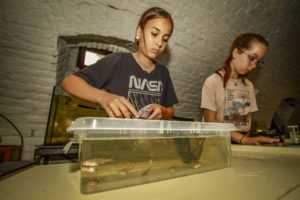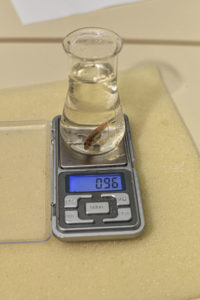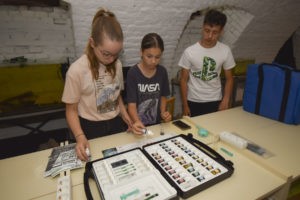 In the second part of our research, we were involved in a predator fish survey in the house. For three weeks, we have been continuously monitoring the developmental dynamics of the larval perch by feeding our garden daphnia feeding system. The length of the fry are measured digitally and the weight in milligrams on a weekly basis with a continuous daily intake of live nutrients. The fish's cannibalism-prone behaviour and territorial instincts are also monitored.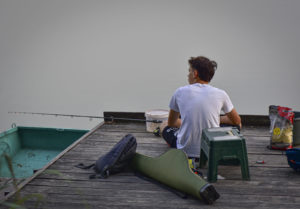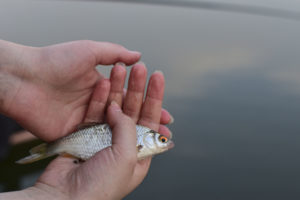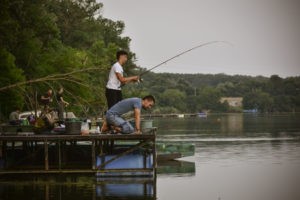 In the evening, as a relaxing break, we travelled to the Atka-Holt-Tisza, where, in addition to photographing herons, those with a permit could try their hand at Atka fishing.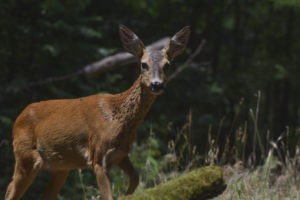 On our last research day, we again took photos in Ópusztaszer and got to know the forest wildlife. To our biggest surprise, a deer and a bear were guests of the watering place.
On our last evening we photographed storks and guillemots in Mórahalm, and then waited for sunset again at the Atka-Holt-Tisza.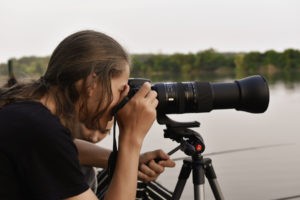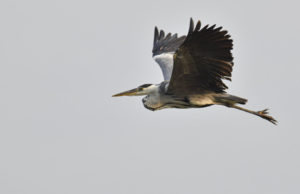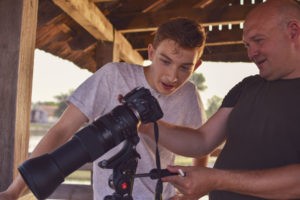 Anna Pajor-Vincze
Szeged Group 2
More photos can be found in the gallery.