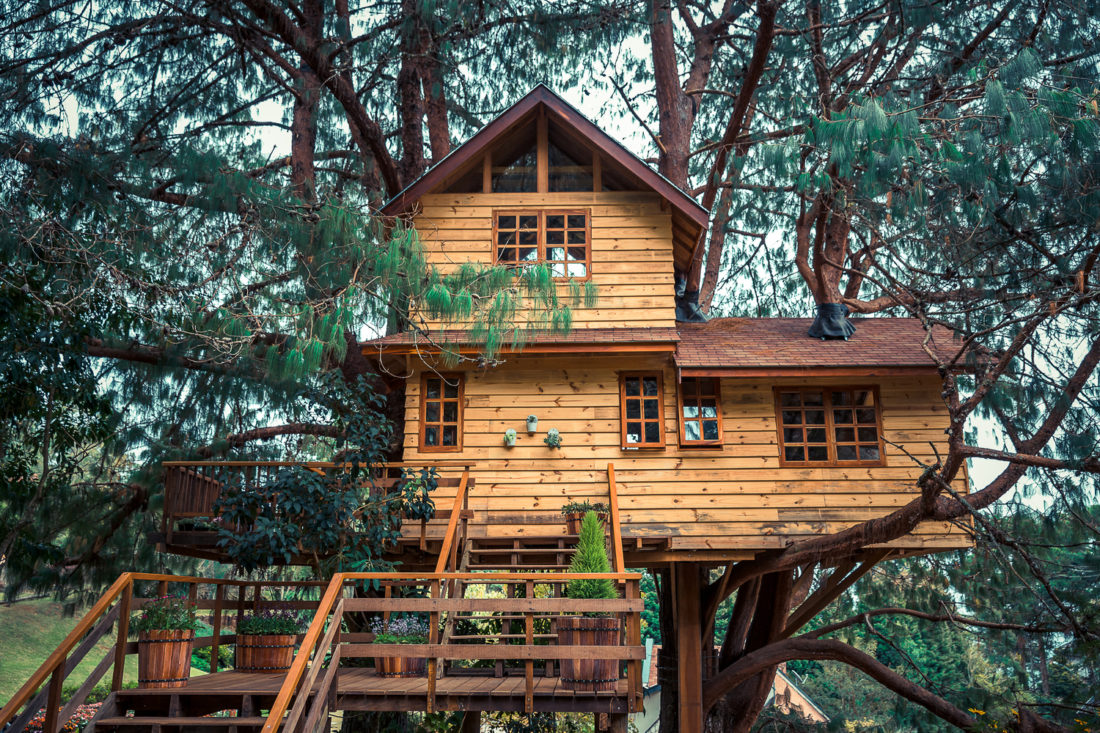 Houses in a different light
At the weekend, we made further progress on the 'Our house' project. The main topic was sustainability, so we talked about treehouses and homes built in nature. I tried my best to explain different architectural concepts as simply as possible, so the students could easily understand them and have fun along the way.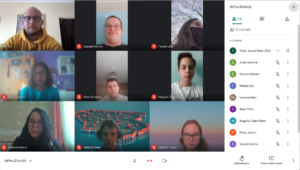 Naturally, I also wanted to incorporate the lessons' usual interactive flow, as much as the digital learning environment allowed us to do so. For example, the students had to guess when old and iconic buildings were built. I tried to choose houses ahead of their times, so when they guessed the build date to be around the 2010s, to their surprise, the building was actually made in the 1930s. In the end, as a game, they had to decide from design plans if the buildings were actually constructed or not. I feel like they found the lesson useful, and we could progress with the project too.
Trixler Szabó Péter, Kaposvár 2
For me, it was astounding that some architectures living early as in the 1930s were capable of making design plans that are more likely to be found in our current period. It makes me wonder if today's architectures are doing the same and are thinking ahead for like 70-80 years? What will the architectural landscape be in 2100? What also surprised me how much the design plan and the actual building differ from each other, as we saw many examples of the design plan far exceeding the real construction. We could learn many things from the lesson, and I am glad I could participate in this activity.
Antal Dominik, Kaposvár 2
 I believe treehouses make us think about our childhood and those skillful fathers and grandfathers who were able to build these tiny houses on trees near our homes. However, in some cases, it is not solely about nostalgia, as many environmentalists' purpose to build treehouses comes from the desire to blend in with nature. These houses are built around the tree; in some cases, the trees are the base for the homes, and others are on a beam in the middle of the forest, rising to the canopy level.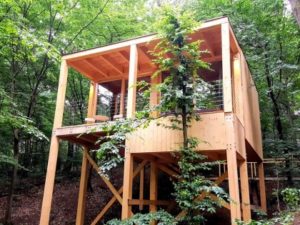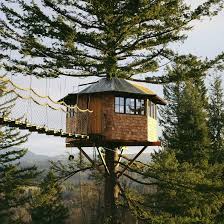 Nowadays, there is a growing need to be closer to nature, and treehouses are the perfect solution. Naturally, many people think that while living in these houses we have to give up modern technology and comforts of our daily lives, but they are wrong. In today's tourism, treehouse hotels are really popular and have everything that serves comfort (drinking water, sewage drains, lighting, heating). This is made possible with geothermic energy and wind power. Of course, many people value natural resources rather than the luxury of these hotels, but treehouses are the middle ground for them.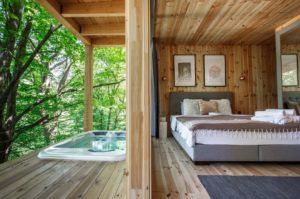 I would gladly live in one of these homes, and I would be willing to give up some modernities to be able to look out from my window and see trees, birds, squirrels, and of course, the starry night.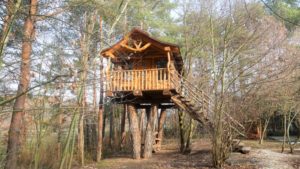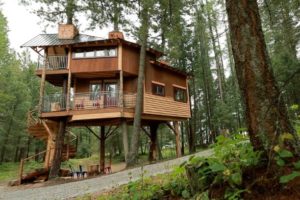 Sárközi Eszter, Kaposvár 2.