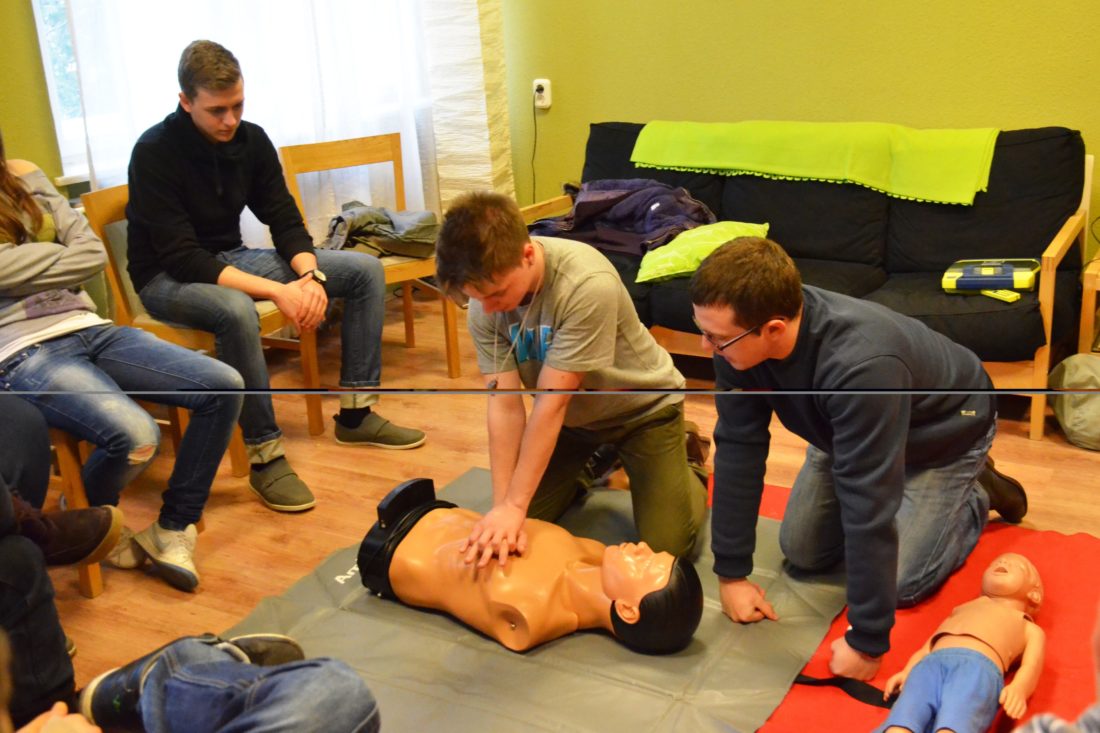 The Airship Programme visited Kaposvár
On 9th February 2013 the Airship Programme arrived in Kaposvár. It is a special First Aid interactive lectures for children.
The main goal of the Program is to provide useful practical knowledge for children in situations in which their friends are in danger (illnesses, accidents etc). Experienced doctors and qualified nurses teach several techniques such as the recovery position or how to use a defibrillator. Great emphasis is placed on resuscitation, which the children can practice on special manikins.
The students from Kaposvár took an active part in the Programme. They not only could watch the techniques of resuscitation but also could try and practice it on an adult and a baby manikin. They learnt how to use a defibrillator and also acquired knowledge of the Heimlich manoeuvre, which provides a solution if a foreign body enters the air-pipe. After that they practiced how to put someone into recovery position. The children enjoyed themselves really much, and could cooperate with the trainers quite easily.
After the practical part of the course they exchanged views about the recognition and treatment of asthma, diabetes, epilepsy, internal bleeding and allergic reactions, which we are likely to meet in life. Later they talked about addiction such as smoking, drug addiction, alcoholism and their several side effects.
We are glad that the students of the Csányi Foundation could take part in this training. Thank you for sharing your knowledge with us.
Bálint Bakonyi, Kaposvár 3