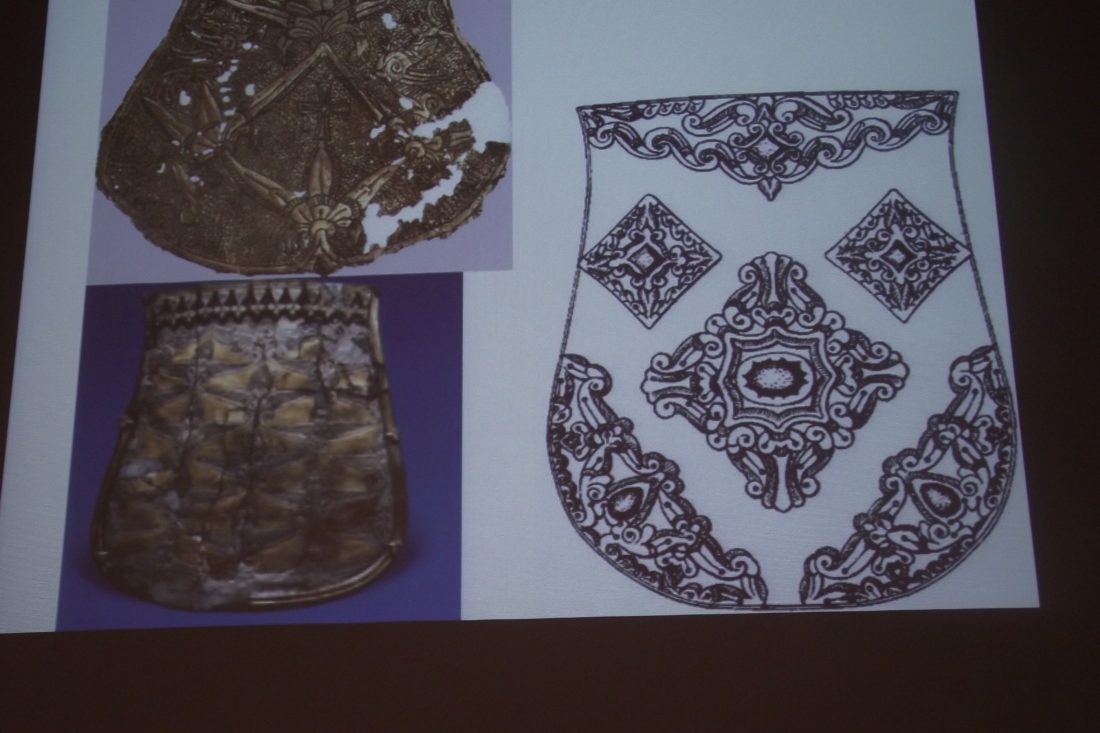 "Become an archaeologist!"
Szeged Group 1 took part in an interesting museum education session on 12 November.
I was really looking forward to this session as I'm interested in archaeology and history. Last year I did my project on the Castle of Szeged, which is connected to the Móra Museum of Szeged. The session was about the archaeological findings from the age of the Hungarian Conquest. We were shown loads of things from the excavations, and what's more, we were even allowed to touch some of them. We also heard about the clothing, the weapons, the saddlery and the burying habits of that period. They also showed us the exact reconstruction of some burying objects. At the end of the session we made a metal cover for a traditional Hungarian bag (tarsoly) embellished with a Turul, which is a mythological Hungarian bird.
Zsolt Vungericsek, Szeged Group 1