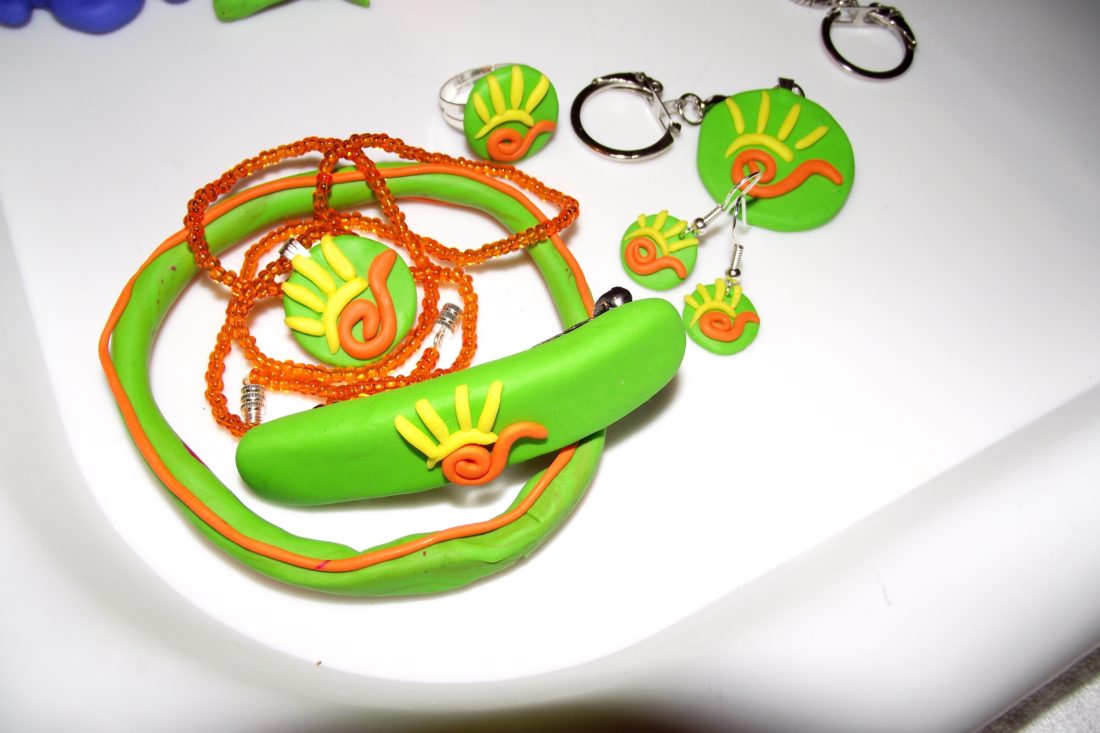 Be creative!
We had a crafts session in Szeged.
As an educator, I surprisingly find that children keep spending their free time with computer and telephone games. Besides, I see that lots of students do sports. Just like sports, crafts, such as knitting or making jewellery, also seems to be a useful pastime, especially for girls. These activities due to their complicated process of fine motoric movements, improve the development of the brain, the ability to focus, and teach students to work for a specific goal. The result of arts and craftswork might also give a lot of pleasure.
You can find photos of jewellery made of polymer clay and knitted phone cases in ou Gallery. We hope if you see these photos, you'll feel like doing such crafts.
Piroska André, mentor