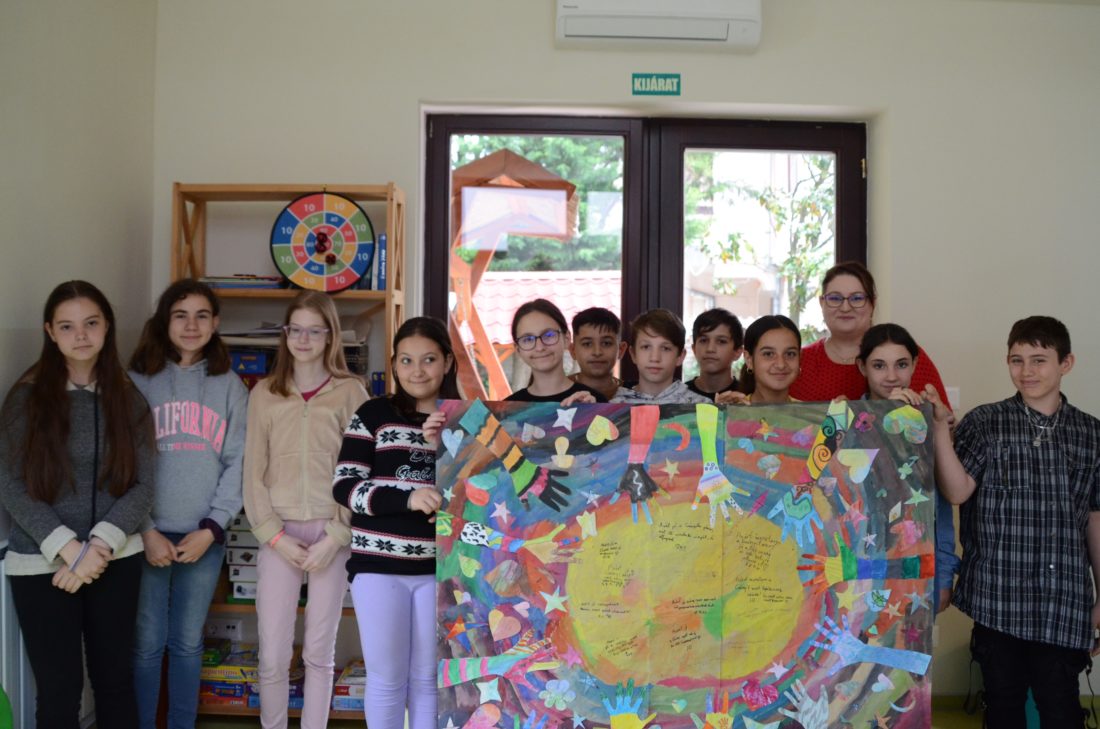 Logic and creative project in Kaposvár
The school year is coming to an end, which also means that the projects of Kaposvár Group 1 will be over. On Saturday, we held the final session of our logic and creative/creative projects at the Kaposvár Community Centre.
In our last creative project, the group created a big collective picture, which was a beautiful and colourful piece of artwork, based on the drawings we had already done. With the help of development teacher Bea Farkas, the children got to know not only each other but also themselves better through the creative process.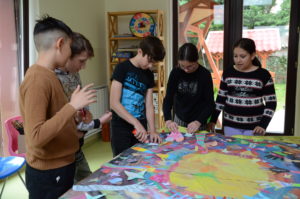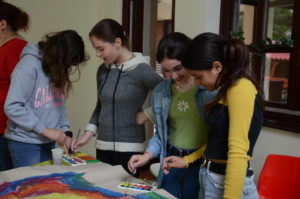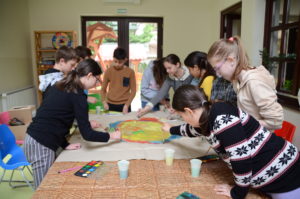 "I really enjoyed working together. It was also fun when we had to work separately, but now at the end, having to make this picture together, I really enjoyed it. We painted, glued, talked and created a beautiful picture that I hope everyone will like."
Peák Veronika Kaposvár 1.
At the end of our logic project, the children were able to show what they have learned over the past year. Developer Valeria Skoda organised a house competition for the children, where the youngsters battled it out in logic games like Abalon, Quoridor and Kalaha. It was a great competition, with everyone putting their best into the fray, and the three winners were Lilian Francsics, Enikő Nagy and Seth Allen.
"I really like these logic games and I am glad that I had the chance to try them here at the Csányi Foundation. All these games work my brain, I can learn a lot from them. The competition was exciting and I'm glad I won."
Allen Seth Cape Town Group 1