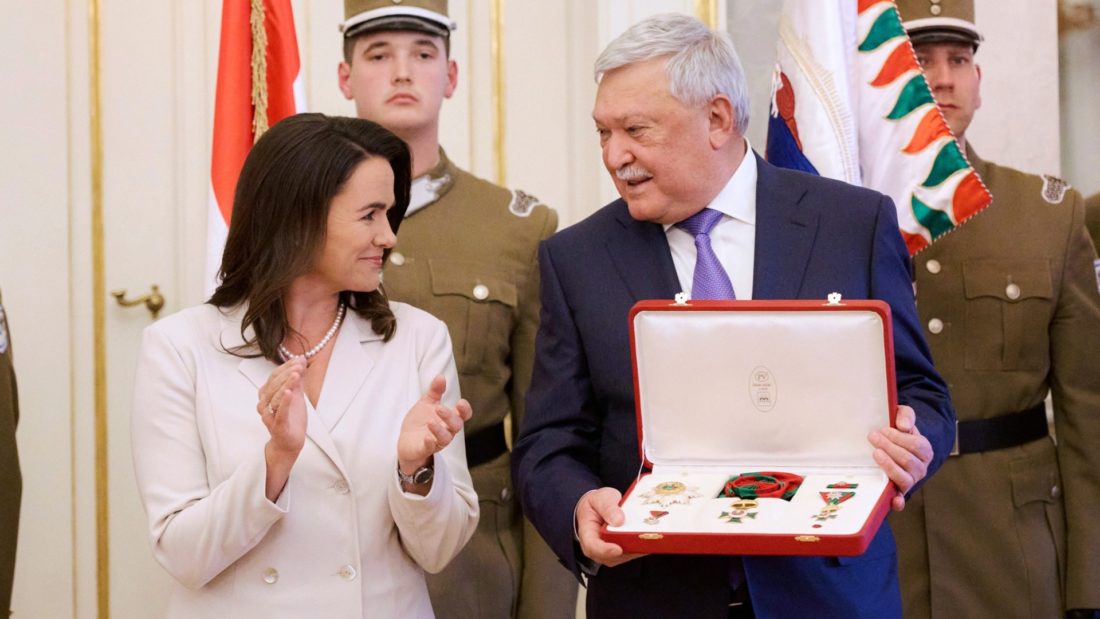 DR. CSÁNYI SÁNDOR WAS AWARDED THE ORDER OF SAINT STEPHEN
Our founder, Dr. Sándor Csányi, has been awarded the highest Hungarian honour in recognition of his extraordinary life's work. The Csányi Foundation has been helping talented but disadvantaged children since 2005, and we are proud that over the years we have not only preserved, but also created value: the chance for our programme participants to achieve their maximum potential. We thank our Founder for creating this chance through this unique programme.
Our heartfelt congratulations for this worthy recognition!
Image source: portfolio.hu