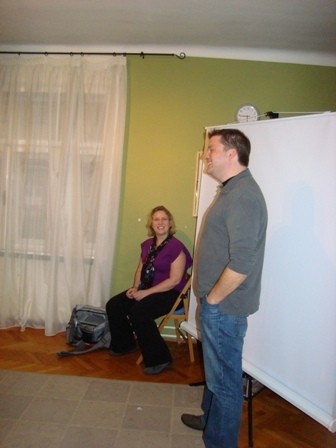 Speak Hungarian Consciously
At the end of April, group 2 of Kaposvár was invited for a irregular Literature lesson. Gábor Gyimóthy, poet, egged the students of School of Honvéd Street and Gárdonyi and the students of the Csányi Foundation to speak Hungarian consciously.
Students have no clue who is this 74 years old literary man, who is living in Switzerland and besides Hungarian, he speaks German, English, reads well and talks in French, but during his student years, he learnt Latin, Russian, Italian, Spanish and Japanese. His one true love is still the Hungarian language. What proves it is that in his poems, praising the Hungarian language is always there. For the students he was unknown, but his word games and poems were more famous, because they could get to know them during drama lessons. In his lecture, he also talked about the uprising of slang and he also told us that this kind of use of the language could lead to make the language to dull.
We hope that the Hungarian language will remain in the language palette.