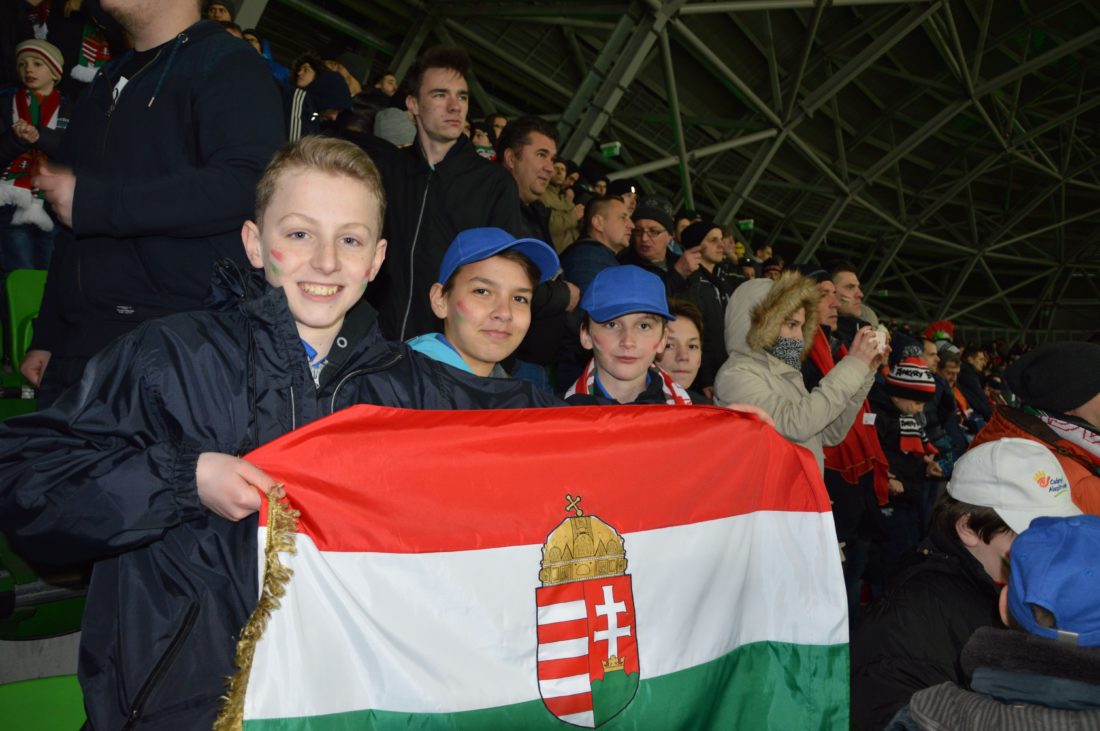 Hungary – Croatia friendly Match
Our evening on the 26th of March, was very exciting in the Groupama Arena, where we watched the Hungary-Croatia friendly football match.
We took part in this fantastic, sold out game together with the students of the Coumminity House of Jászberény. I was so happy to see familiar faces and it was a great feeling to cheer together with the elder ones. I have never been in this great and impressive stadium before. The players did very well, and the result of the game was draw, 1-1. Thanks for this unforgettable memory for the Foundation!
Illés Dániel, Mohács 2.
Today we had an opportunity to go to the hungarian football team match. It was a friendly contest but there more players flaunted their strenght on the football-ground so it was a tought match. Because of the full house we could enjoy an incredible atmosphere on the stand. We all encuraged the players.
Thank you Csányi Foundation for this unique opportunity.
Darázs Mátyás, Group 2 of Jászberény