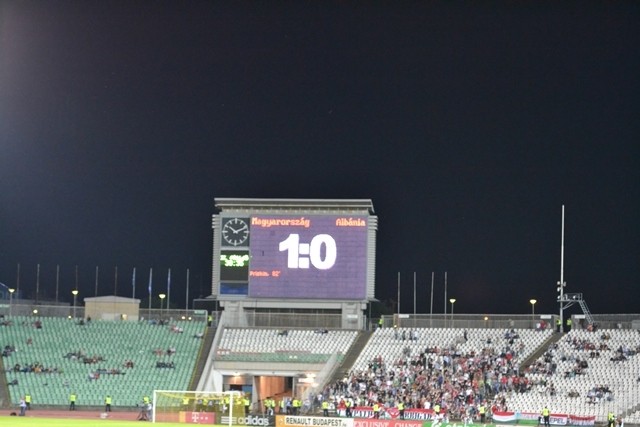 Hungary – Albania: 1-0
Yesterday (4th June 2014) we were happy to leave our schools behind because we travelled to Budapest Puskás Ferenc Stadium to be part of the Hungary – Albania football match.
We had a nice and problem-free trip to the capital. After getting our tickets, we entered into the stadium and took our seats. After a short waiting period, the players appeared on the pitch to warm up a bit before the match. This session was followed by the national anthems of the two teams and then the ball was on the scene. The first half was not really exciting, the result was 0-0. On the contrary to this, the second half was much  more thrilling and it brought the result that we all wished for. The Hungarian team was leading the match and they could keep it until the end. After the match on the bus back home we were still discussing the aspects of goal settings. Now I can tell that it was an experience that I could cheer for the Hungarian national team live and in front of the TV. It was a great event for me.
Szabó Gábor, group 1 Pécs