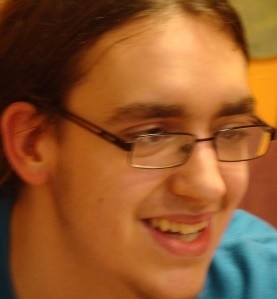 Clash of Counties in Maths
Last Saturday (25th January) I had the honour of taking part in the annual Four Counties' Maths Competition.
Here compete some students who have good heads for this subject from the counties of Somogy, Baranya, Tolna and Zala. This competition is unique int hat it not only has an individual competition but a trophy is also awarded to the most successful county. As our county won it last year, we set out to make a good showing once again. But the fuss about the 'snow chaos' prevented us from getting to Pécs on time conveniently, so no sooner had we arrived than we had to start working on the problems. After that, while we had some lunch, our teachers went to correct the tests. At the ceremony I learnt that I had finished seventh, but I am definitely pleased with my performance, especially because nobody could do better from Somogy in my grade.