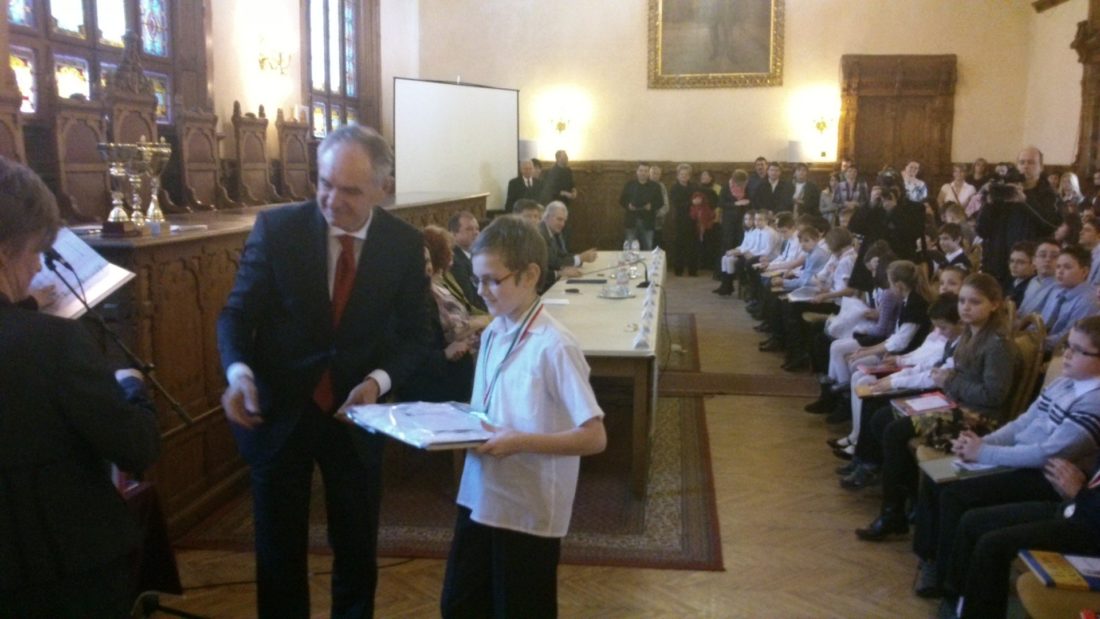 Zrínyi-Gordiusz Math Competition
In February the Zrínyi-Gordiusz Math Competition was held in Kaposvár. A student from the Csányi Foundation, Ábel Balla, took part, and did well in the competition.
The awards ceremony was held in the Town Hall of Kaposvár on the 2nd March. The ceremony started with the speech of Károly Szita mayor. In every class the takers of the first 10 places were given a certificate and awards such as books. We all were quite excited about Ábel's results. Finally he heard his name as the winner of the competition among 5th graders.
Having won the county part, he has the opportunity to take part in the national competition in Veszprém. We're sure, he will do his best. Our souls were lifted because Ábel not only won the individual part, but with his classmates they won the team competition, and their school became the most successful school of this year.
Balint Bakonyi , Kaposvár/3