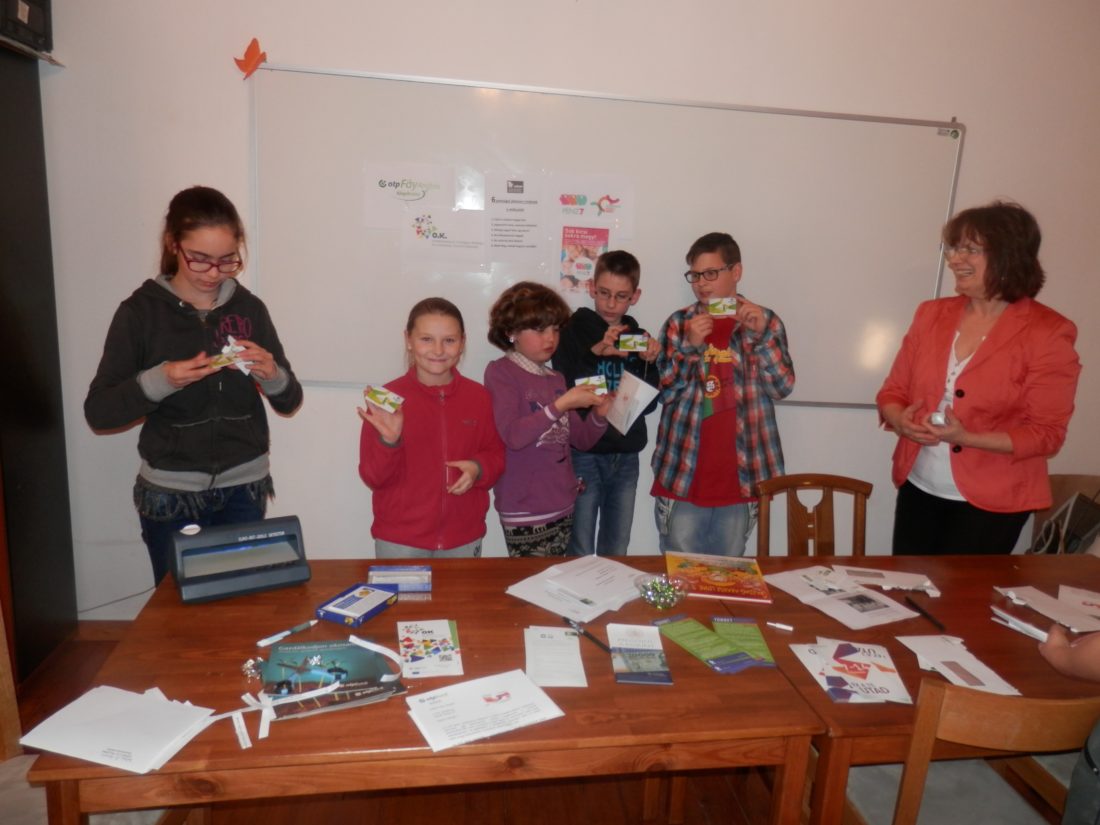 Our first credit cards
On Wednesday (9th March) at the end of the lesson we received our long-awaited first credit cards.
This week is the European Financial Week. From the occasion of this we talked about the financial awarness with Fülöpné Katalin. We also learned that how we can spare and save up for that we want to buy, and how not to waste our money and don't spend on unnecessary things. Since we became happy credit card holders, we will be able to organize our financial decisions and help to plan our family budgets, and we are taught to care about our financial issues with more responsibility and how to wisely use up our money. It is a huge help to value and appreciate the financial support, that we get from the foundation. Besides this, we talked about O.K. Centre, School bank Program. Last, but not least, we were lucky to try a real money tester and we could investigate the euro notes by the help of this machine. At the end of the day we visited the OTP Bank to activate our credit cards.
We returned home with new experiences.
Jászság 2