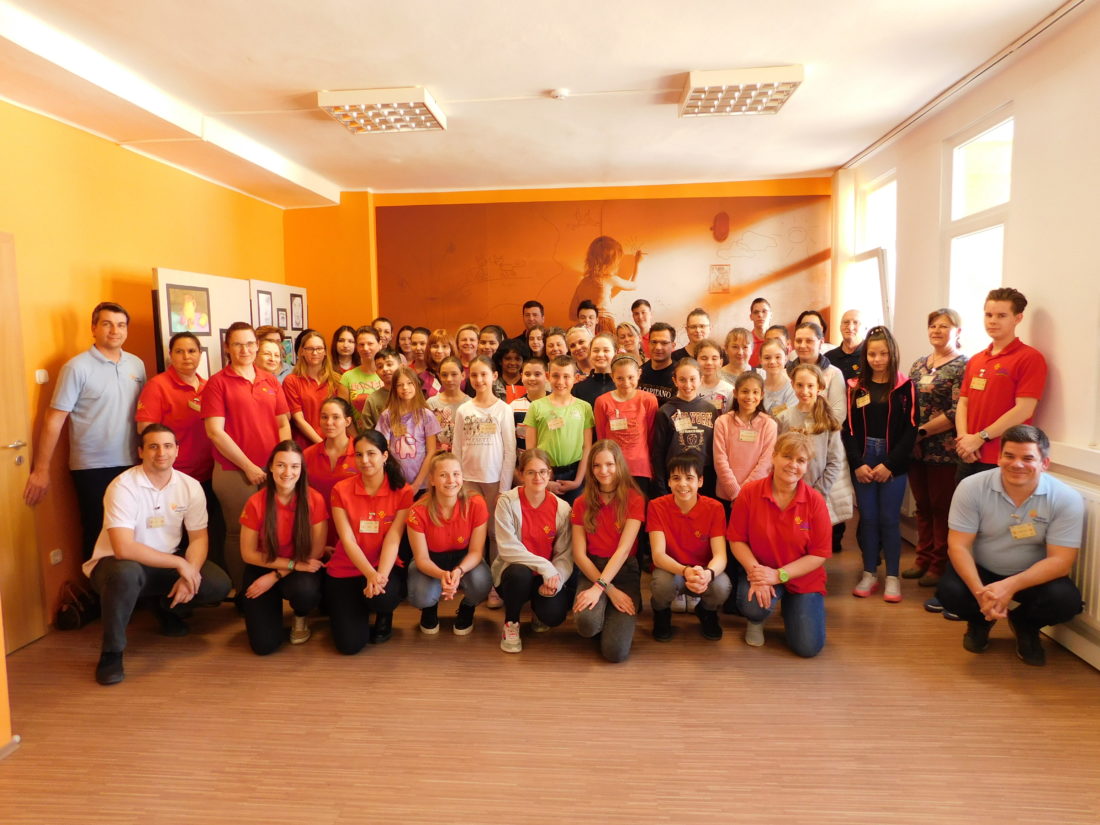 Talent Selection Process – Kaposvár, 2022
In 2022, the Csányi Foundation announced an application for talented children who are completing their 4th grade of primary school in the 2021/22 school year, in which 15 children from Kaposvár and 15 children from Mohács will be accepted.
On the 25th March, the Talent Selection Process in the Kaposvár Community House has started. We hope that we are able to provide a memorable experince for the applicants and their parents as well.
After the opening ceremony, the operative director presented the Guidance Program of the Foundation, and Lassu Levente, a member of the Kaposvár 1 group, shared his  own experiences with the parents. In the meantime, the applicants took the mathematics and comprehension tests. After a little break, the parents of the applicants participated in a drama session, where they had the chance to get an insight of the personality-developing side of the Foundation, and so did the children a bit later. After having lunch, at 1 o'clock, the personal interviews with the young pupils have started, where they can present their talents, skills, achievements and hobbies.
On the second day of the Selection Process, Nóri Nógrádi, psychology sophomore talked about her Journey and experiences, after which our operative director dr. Miklós Radoszáv presented the Guidance Program and the serious decisions parents have to make. After the tests and the drama sessions, the interviews began for which we wish good luck for the applicants again!
We would like to thank the older group members, parents, and volunteers from Kaposvár for their contribution to the smooth running of the selection.
Special thanks to curator Edward László Papp for his personal participation!