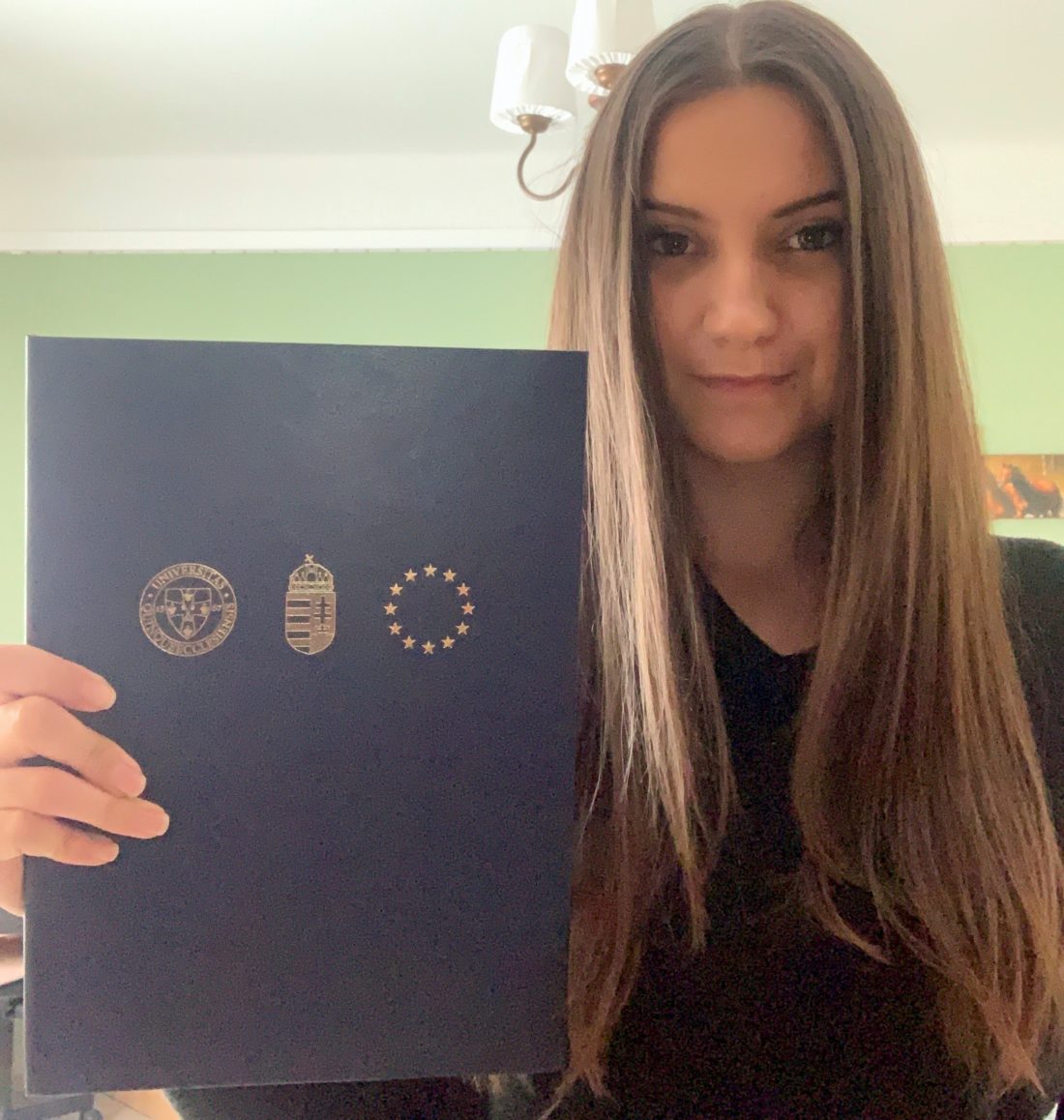 I got my second diploma
"Now that I have finished my studies and got my second diploma, I would like to share my journey that led here. I am a member of Csányi Foundation since primery school and I recieved support and motivation which helped me during my uni years. I started university in 2013. I choosed International Relationship BA at University of Pécs. The foundation supported me all the way, I recieved monthly scholarship, and financial support on my tution fee. They also helped me find a part time job. It took 3 years to finish it, meanwhile I lived in the university's dorm and later in an apartment near the school. I was an intern in the Ministry of Interior. Fortunately, I finished school in time, in 2016. After my studies I was not sure where to go or what to do, so I decided to take an internship abroad. That is how I spent a semester in Germany. When I came home, I felt like I should get to know an other field so I started school again. This time I choosed Business Administration and Management, also in Pécs. It seemed to be a good choice as a year later in 2018 i moved to Budapest and started to work in Project management field as a project coordinator. When I decided to move and work in Budapest the foundation helped me to get a project coordinator position at Monicomp Zrt. I really liked that position so I applied for it. That is how I got my first job in Budapest. So I lived in Budapest and the classes were in Pécs on weekends. This program took 3,5 years. I got my second degree in January 2021. Meanwhile the company I was working for merged into the OTP Nyrt. , so right now I am a coordinator at the OTP Bank's IT Division in Budapest.
All this time I kept contact with my mentor, we talked every month and discussed what is happening in my life.
As for the future, I will definitely study again something new, but right now I am trying to concentrate on my job and myself. This was a long and not so easy way but I think it was worth it. The Csányi Foundation got my back in difficult times, and I wouldn't be here now If it wasn't for them. I would like to thank all the support, I will never forget these years." Zsanett Horváth, Kaposvár Group 3