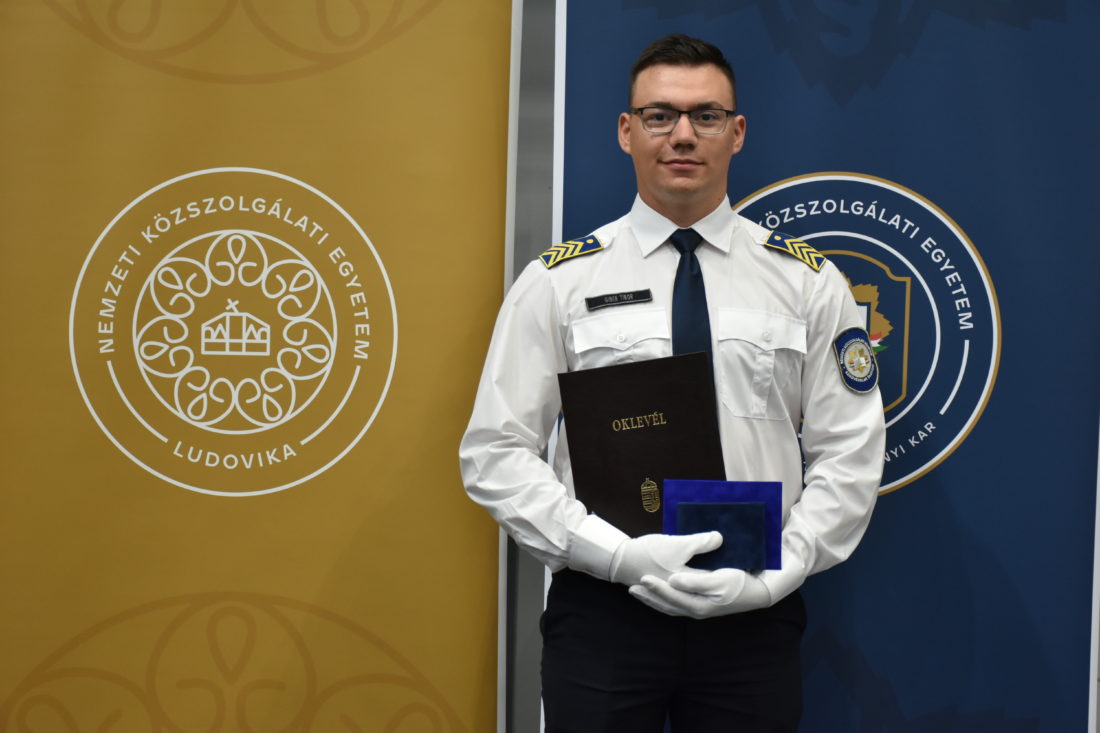 My first degree
On June 29, I was able to receive my certificate for completion of the National University of Public Service, Faculty of Law Enforcement, public order police specialization with good results. After the graduation ceremony, on July 4th, I was sworn in as an officer in the rank of lieutenant in a ceremonial swearing-in ceremony at the Buda Castle.
This period is almost incomprehensible, after a lot of learning and practice, I am now standing at the gate of real adulthood. I start my work in the name of serving the country. With humility, a lot of perseverance and the will to do, I start the next phase of my life, which now will be different, with much more responsibility. I undertook this 4 years ago and now I am here. I am happy to have obtained my first degree, I owe a lot to the Csányi Foundation, my mentors and the development teachers for achieving this goal. Without them, without the foundation, I could not have reached such heights. Every minute of the 13 years spent at the foundation is one of the building blocks of my success. I couldn't imagine a better community. My plans also include completing a master's degree at the University, which, however, requires practical experience, so I will have to wait a few years to achieve this goal.
Once again, I respectfully thank the director of the foundation, the members of the board of trustees, the mentors, teachers and all employees for their humble work.
Tibor Giber Nb2 group