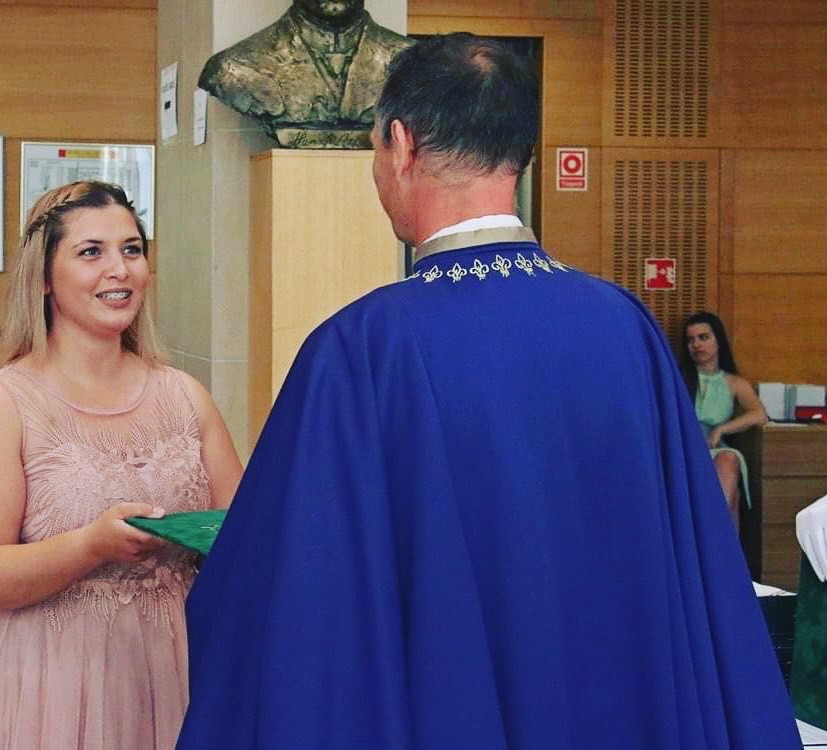 I received my diploma
On July 3, 2021, I was able to receive my diploma for completing the economics manager training with an excellent qualification at the Károly Róbert Campus of MATE.
I have been continuing my studies in the field of economics and business  management since September, I was very happy to find the field I feel I own, thanks to the Csányi Foundation, among other things, as they supported me in the realization of my ideas
In parallel with the training, I completed my first year at the Béni Egressy Music Conservatory as a jazz singing student.
I would like to thank the Foundation, my second family, for making lifelong friendships, enabling me to have unforgettable experiences thanks to the various camps, whether I can travel locally or abroad.
The many years I spent in the Csányi Band taught me how to stand on stage, what a healing power music playing.
I would like to thank the Csányi Foundation for its support and further help!
Special thanks to Erika Csányi, The head of the Board of Dr. Miklós Radoszáv, Chief Operating Officer, and my mentor Tamás Oláh, who voted for me and believed that I would be able to perform the tasks expected of me in addition to my work and raising children.
Andrea Kalla, Jászság Group 2