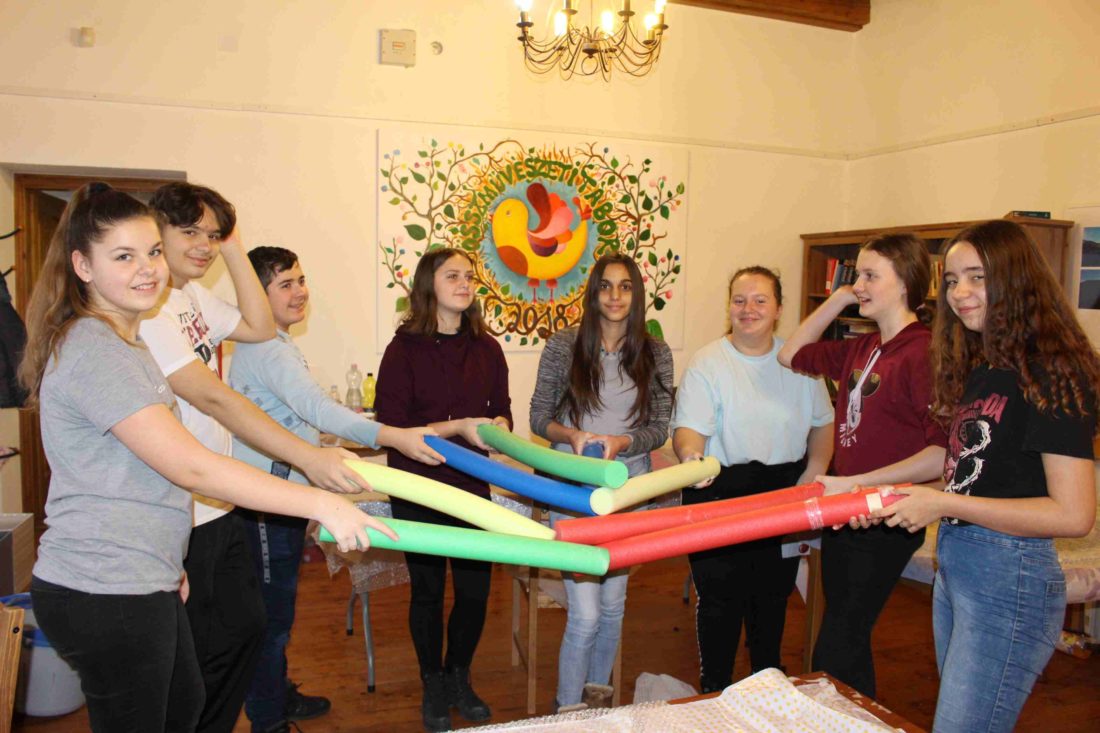 We felted over the weekend in Jászberény
On the last weekend of January, the felting workshop was held in Jászberény as a pre-selection of the Art Camp. In spite of the cheerful mood, the two days did some serious work. Along with the more experienced creators, there were some who first tried this non-simple technique. The children's work was inspired by the illustrator Jaqueline Molnar, featuring the colors and forms of nature. The final phase of the lengthy operation is the compression, which will be completed by the Jászberény students next week. Workshops were held with the help of volunteers (kismentorok), and we thank them very much again! Thanks to the persistent, enthusiastic work of the creative children, beautiful works were created! Ildikó Nagy workshop leader
It was a two-day felt workshop. The first day we made the tools for the next day's felt kneading. We did this until the evening and we had dinner together in the evening and ate it. It was an activity party in the evening and we talked. The next day we hung out and enjoyed each other's company. We smothered the felt image, we're over a tiring but full of two days. Éva Evelin Kiss Jászság 3.
The two days were useful and interesting for both team building and felting. We really got creative with colorful pieces of wool besides a real party mood. We were able to create pictures of the water project of the Jászberény Community House, with a lot of patience and perseverance, on Saturday afternoon all felters could enjoy the finished picture. ~ Victoria Füle Jászság 2.
I didn't think it would last that long and it would work so well. At first, I was very skeptical about it because I felt the first time. I saw pictures in front of me that I almost fainted. Honestly, I'm happy with it for the first time. The hardest part was creating the template and making the borderlines of course. András Mihály Oláh Jászság 3.
Suddenly I dropped into the whole felted day, but I didn't regret it. I didn't make my own, but that's why I was able to help everyone in their work. It was great to watch the cheerful work. Dávid Vig Jászság 2.