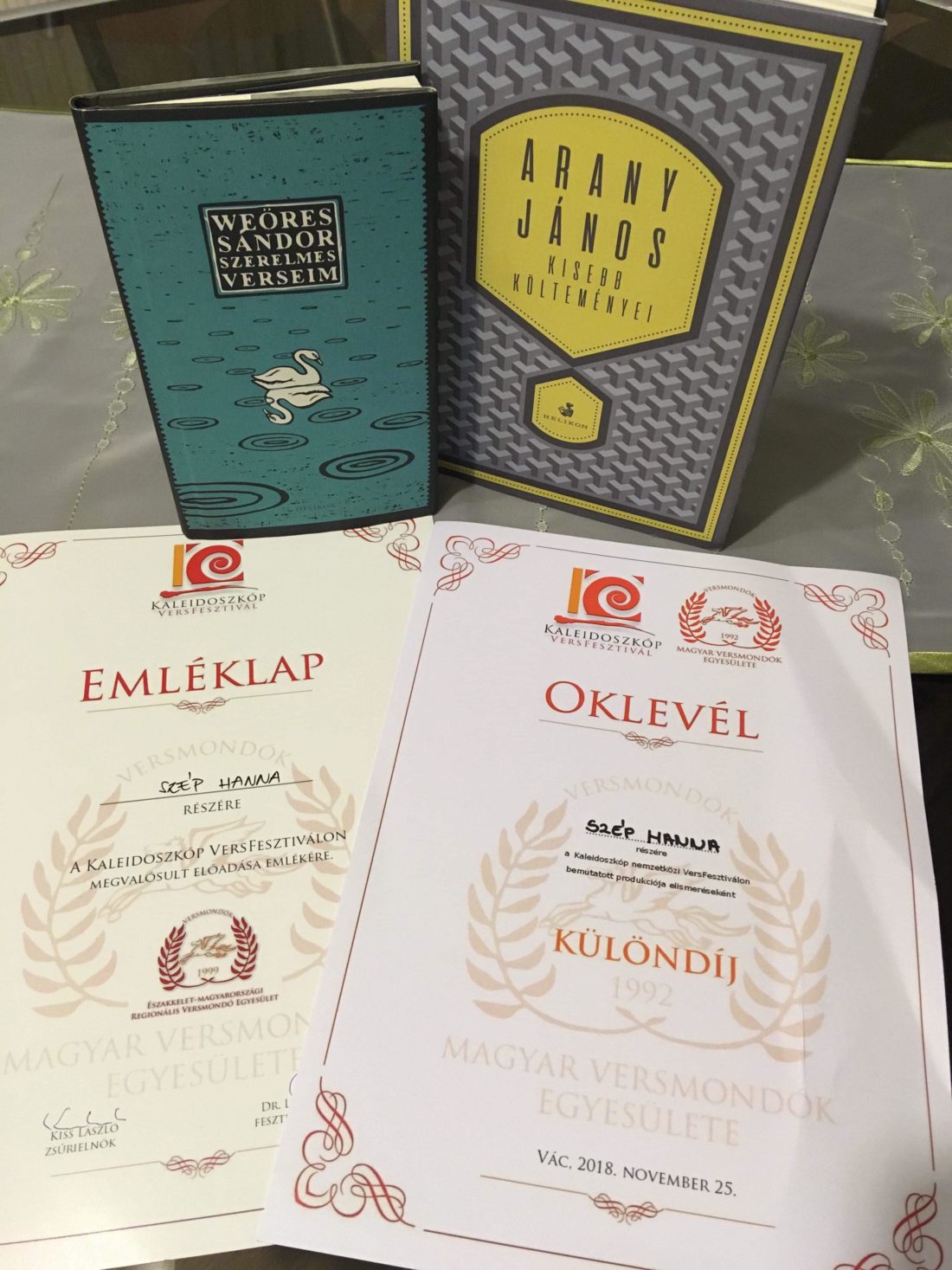 Kaleidoscope Poem Festival
The National Kaleidoscope Poem Festival was held in the Dunakanyar Theatre, in Vác on 22-25 November, 2018. It is a very famous and unique festival of the Carpathian basin where professionals and amateurs can participate. Lots of bands, theatres, poem reciters, films, musicians took part in this fantastic event from Central European countries with very amazing performances. My first poem was 'Eredj, ha tudsz' by Sándor Reményik on Saturday. The next day in the second round of the competition I chose 'Nyergestető' by Sándor Kányádi. I was very excited' Fortunately, my 'Lucky Charm' was sitting in the audience. She was my mentor, Erika néni.
I feel incredibly honored and grateful with the 2 special prizes I won.
I would like to thank my mentor, Erika néni and the Foundation for their support and for the opportunity to compete and I would also thank them for believing in me.