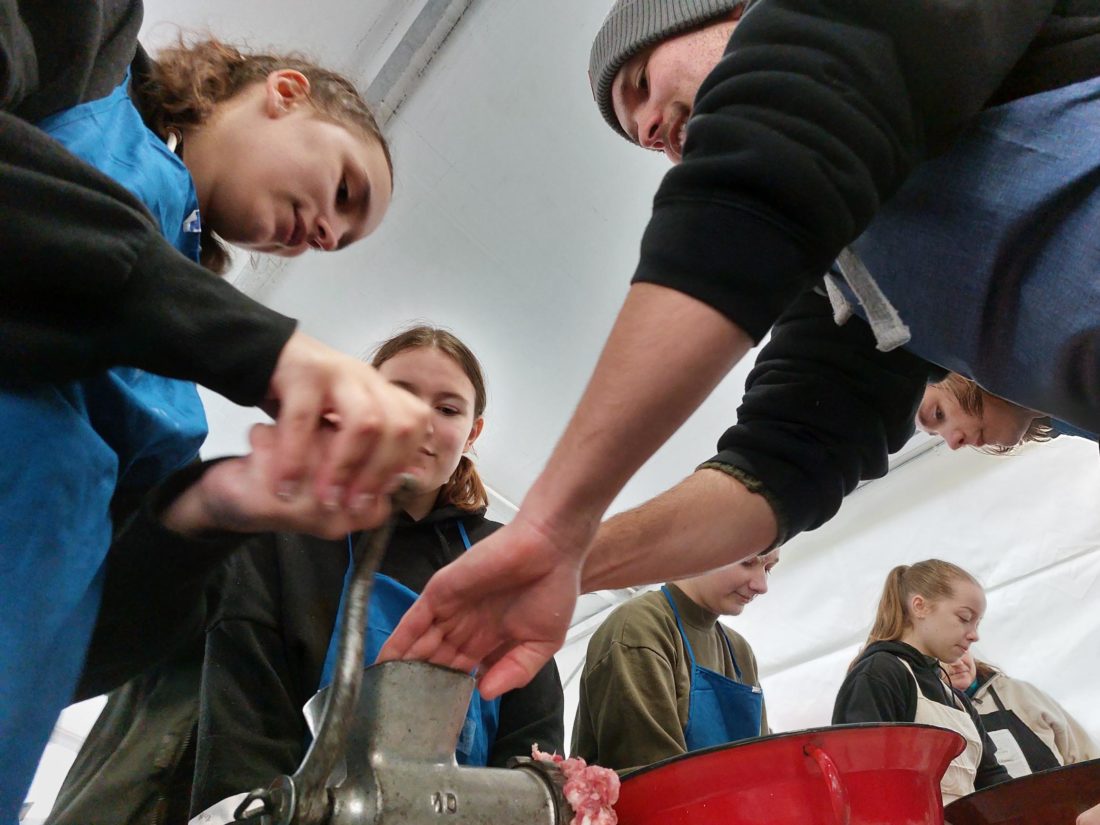 Through folk traditions: how sausage is made
"This was the second time that the enthusiastic team of the Foundation took part in the sausage stuffing and sausage making competition in Derekegyháza. This time, we entered a mixed team, with the Szeged-Szentes team.
Pig feasts have become a fading tradition in the countryside, with fewer and fewer places processing the family's long-term meat supply. Many people do not know what is put on the table or in the pantry, why the food is processed using the techniques used, what methods were used by our ancestors and those who still use them, what spices and preservatives are used, and how they are preserved. The Mayor of Derekegyháza emphasised in his welcome speech that it is a matter of teaching and cultivating traditions, and he was particularly pleased that this year the Csányi Foundation's table is not being set by adults, but by children again.
Sixteen small groups competed in the competition, and there were a good number of them who are professionals in the preparation of home-made pig's dishes. We were awarded a commemorative plaque and the jury appreciated the enthusiasm of the youngsters. In addition, which is also a tradition in a pig roast: being together, eating together, having fun together: we had a great time, and we will go again next year if possible!" Sándor Kovács  mentor, Szentes  Group 1. and Péter Mikics mentor, Szeged Group 2.