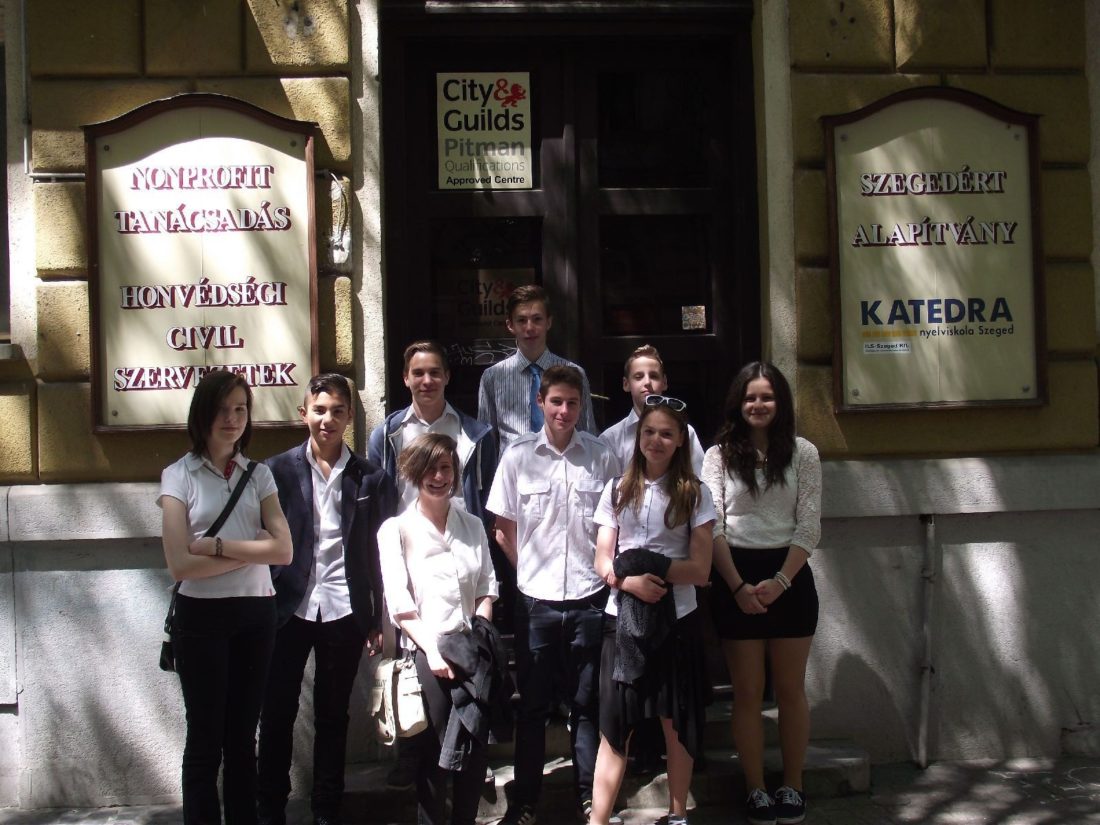 Language exam in Szeged
Members of group 1 and 2 of Szeged took oral language exam on elementary level on the 9th of May and the written part the next day.
After the written exam on Saturday some students visited the Szent-Györgyi Albert Agóra where Hungary's 10th year anniversary of EU accession was celebrated. We took part in a short quiz game and one of us, Berta Luca, was lucky enough to win a small prize from the organisers.
Mikics Péter
mentor