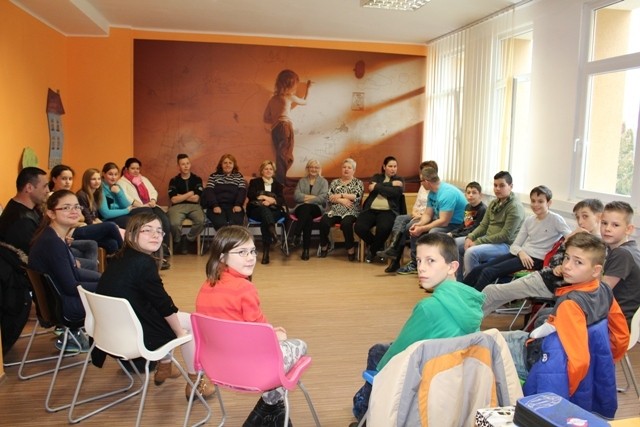 Open House in Kaposvár
The Community House of Kaposvár is having an open house week from February 13th to February 17th.
It means the parents have a glance at the every day activities of the Foundation, they can see their children in different classes. On Saturday the kids could practice their comprehension skills with Molnár Csilla teacher. After the exhausting lesson there was a Drama lesson where the parents could attend. They had a great time together.
After the succesfully day we are looking forward to meeting the parents on Wednesday and Tuesday.
Bartal-Kovács Judit, mentor