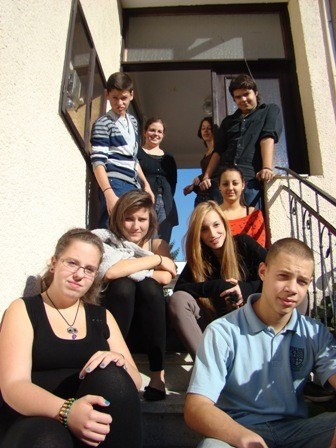 A volunteer about voluntary work
Zsófi Borsós, the volunteer at the Pecs Community House gave an excellent presentation about volunteering.
Our main goal was to give some support to the children in order to write the latest application of the Foundation properly.
"It is better to give than to receive!"
"Voluntary work is an activity which is done individually or in groups, regularly or occasionally, at home or abroad for the common good, without financial compensation."
"Voluntary work is one of the means for social inclusion and integration."
"It is an opportunity for all people of different nationalities, religions, socio-economic backgrounds and ages to contribute to positive changes. "
These and similar thoughts were expressed in the presentation. Zsófi gave information about volunteer organizations in our country. She talked about volunteering opportunities abroad. She seemed very well-prepared and offered her assistance to the children.