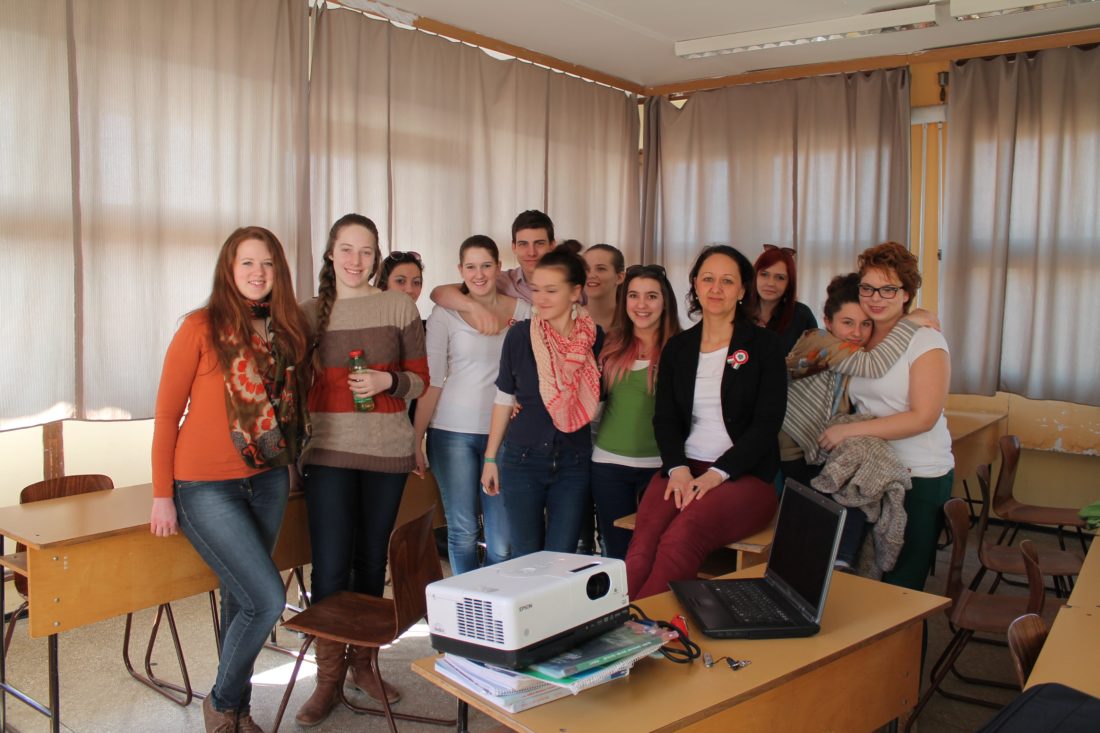 Visiting a class in the secondary school of art
On March 14th we welcomed Valerie our volunteer in my favourite school.
A time was chosen last week consulting with my German teacher to invite Valerie for a talk. Today we mainly asked her about her experiences about Hungary. Moreover we were interested in the German education and her work in AIESEC. My classmates asked her shyly about German food, music and customs. Valerie answered happily and waited patiently for the students. All the class found the meeting useful as they could experience what it was like to talk to a native German speaker.
Járay Bianka, Group 2 Pécs