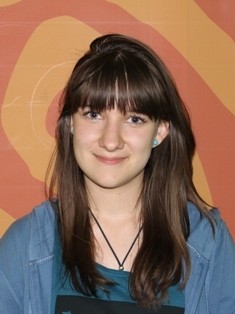 National TITOK English competition
On 24th April I took part in the TITOK English competition's national supreme in Budapest. When we arrived to the competiton's spot I got a paper for my solutions and after that when everyone found his/her right place they told us some information about the competition.
Then they handed out the test for us. We had 45 minutes to solve the test. In the beginning I wasn't nervous but when I found some more difficult exercise I was scared a bit. I thought a lot while I got my finally decision. After they collected our tests we had to wait an hour for the announcement of results. I was really nervous about my result. I was so happy when I heard my name at the fifth place. Both of my English teacher at school and at the foundation were proud of me and I was thankful to them for their preparations.
Sára Deák, Group Kaposvár 3