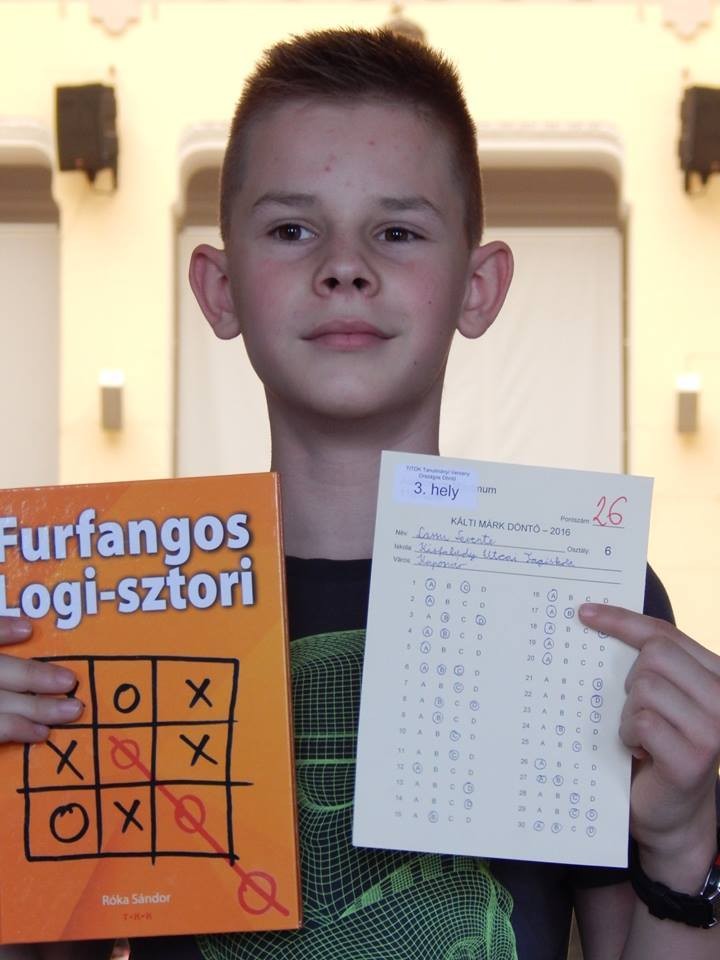 Third place in a national competition
I took part of an other competition on the weekend (22 of May) in Budapest. This was the History Competition of Kálti Márk's final round, where I could show my knowledge.
Just like last year, there were a lot of participant. In the 6th grade there were almost a hundred young students. We needed to solve some extremely difficult tasks. Thanks to my practise during the whole year and my teachers' help, I finished in the third place. All of my teachers, my mentor and my parents were very proud of me and to tell you the truth, I am proud of myself as well.
Levenet Lassu Group Kaposvár 1.