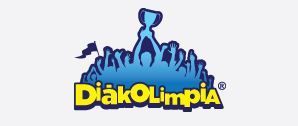 National Football Championship – final round
On the 13-14th of May in 2017 the V-VI. age group National Football Championship final round was organised in Vép.
At the National final round 20 teams took part and we represented with the team of Munkácsy Mihály High School of Somogy county. On Saturday there were the group matches, where the 4 groups' 5-5 teams contested. Our team was the 2nd among the other ones, so on Sunday we had the opportunity to be among the best 4 teams. The first match we played was with Szentgotthárd's team from which we failed. Then we played with Eger's team where we won a 2-1 match. All in all, we gained 3rd place in the championship.
We are glad to have this place!
Krisztián Galambos, Mátyás Simon Nagybajom 2