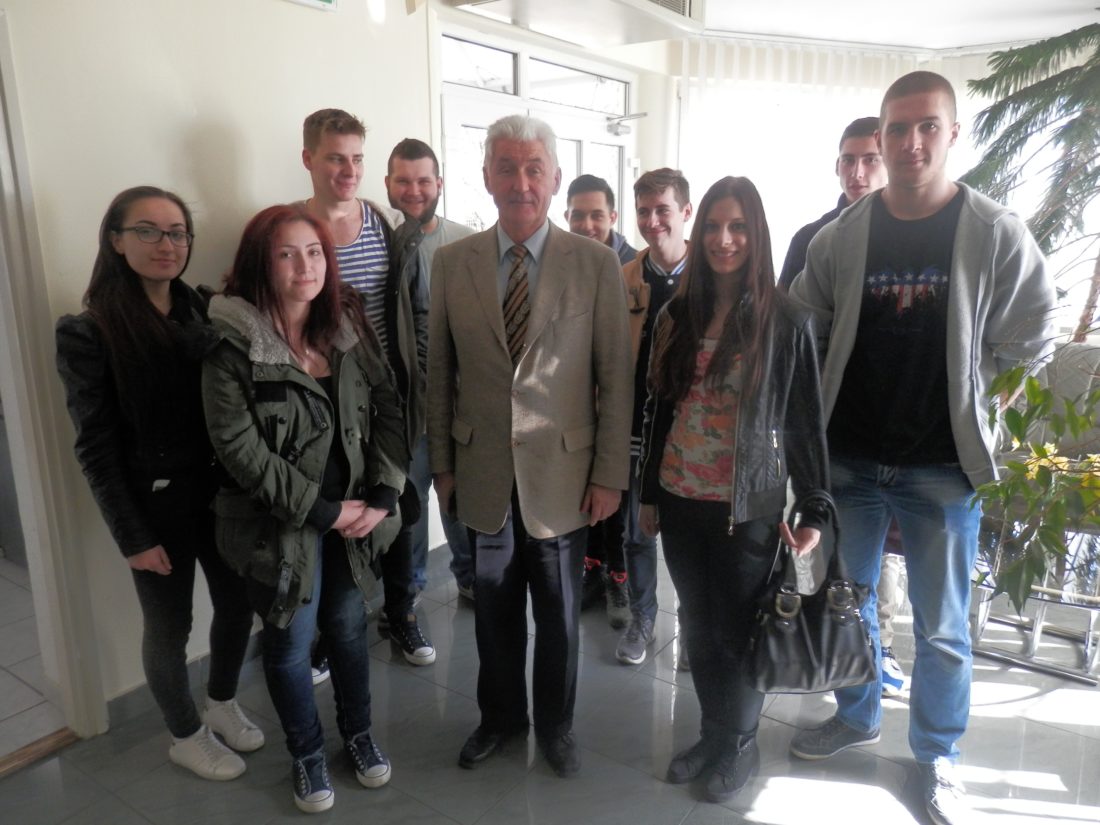 Before a big decision
On the first day of spring break (on March 24th) We made a "Carrier orientation day" which was organised by the help of our volunteer, Fülöpné Paksi Katalin.
We visited two internationally reputable companies in Jászberény. First, we visited the Ferro-Press company group, where we were welcomed by Birgés Tibor, owner. The company employs almost 700 people and the main profil is metal processing. The leaders gave interesting presentations about the operation of the company, their studies, experiences and not least about their tasks. We could view the everydays life of the corporation while we were visiting offices, production lines and storages. We were all surprised how complex can be a company, like this. Revealed that how important is the logistic and we were informed with useful tips for example why do we need to learn foreign languages, IT and gain profession knowledge.
During afternoon, we took a trip to the Kód Kft, where the owners of the company, Kuti Mihály and his wife welcomed us. The company deal with IT, electricians and equipments which developed for defending data communication. The leader of the company made a presentation about how did he become a succesfull businessman and he also talked about what do we need to be succesfull persons in the life. We could look into behind the scenes of engineers and IT managers' work. Furthermore we learned about the importance of economists' tasks. Afterward we saw one more presentation about how the workers create different equipments for eletctric installation next to production lines. Thank you CEO and Fülöpné Paksi Katalin for this great opportunity.
Sós Bence and Szappanos Ádám, Group 3 of Jászság.