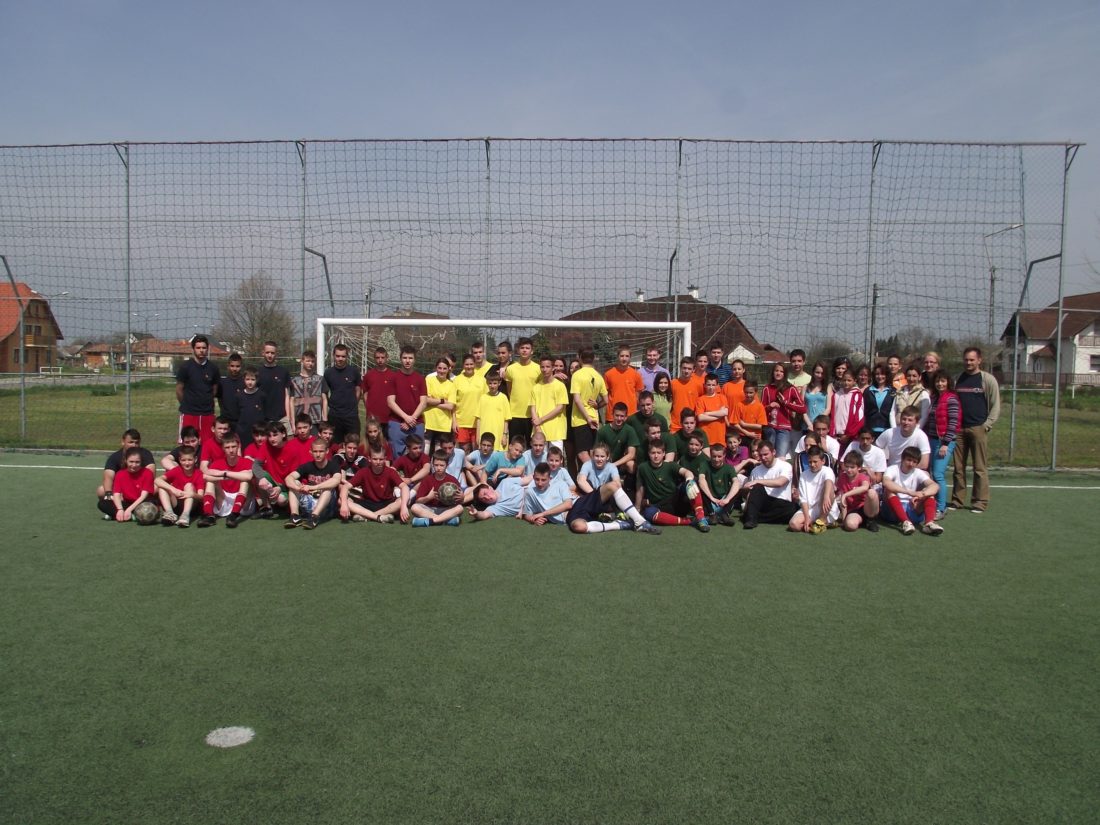 The second round of the Csányi Foundation's Football Tournament
On Saturday, 20 April, the second round was organised in Nagybajom.
As usual, Nagybajom hosted again the championship. The football match was opened by Czeferner Józsefné, major of Nagybajom, and dr Radoszáv Miklós, Operating Director of the Csányi Foundation. The teams were well prepared and ready to play. The matches were played simultaneously. Boys and girls, younger and older students kicked the balls. All the teams were determined, as the stakes were high. Only four out of the eight teams could qualify themselves into the final, which will be held at the Lifelong Advantage Day in Sarlóspuszta. In addition, this will be the day of the truth when we will know which team is the best one. We are really looking forward to it.
Bodonyi Benjamin P1