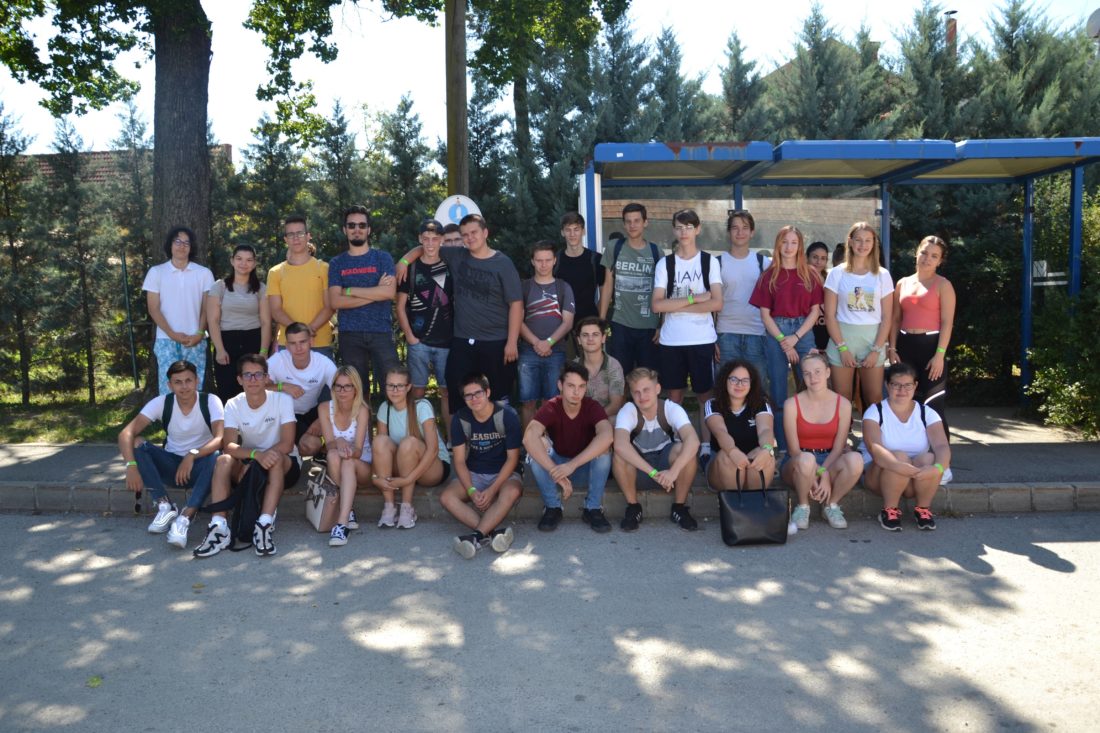 Project weekend in Pécs
Grade 11 from Nagybajom, Pécs and Szeged was together again for a long weekend in August. The planned trip to Slovakia was cancelled due to the pandemic and we decided to visit the mountains of Hungary. Pécs was our destination to substitute the sights of Slovakia. On the first day we tracked to the highest building of Hungary, which is on the top of Misina. The view was astonishing and we could see Badacsony as well. Our tourguide was Balu from Pécs who shared a lot of interesting facts about the building and the area.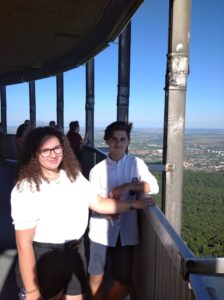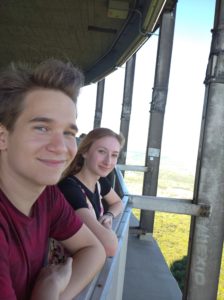 If Pécs then Mecsextrém… and, of course, we could live the experience again. After breakfast we straight went there and stayed until closing time. Despite the challenges of the extreme park, the boys had enough strength to go and play football, while the bravest ones did a night tour to see the lights of the city.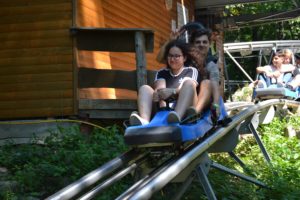 We devoted the last day to culture as Pécs was the cultural capital of Europe some years ago. We visited the Zsolnay district where we could learn more about the history of the Zsolnay family and of the production process of the world famous china. After checking the richest collection of Zsolnay china we walked up and down the whole district and the and the factories as well. We had a great time together here.
Majoros Ivett P3, Makra Sarolta SZ3, Gál Dorina NB3