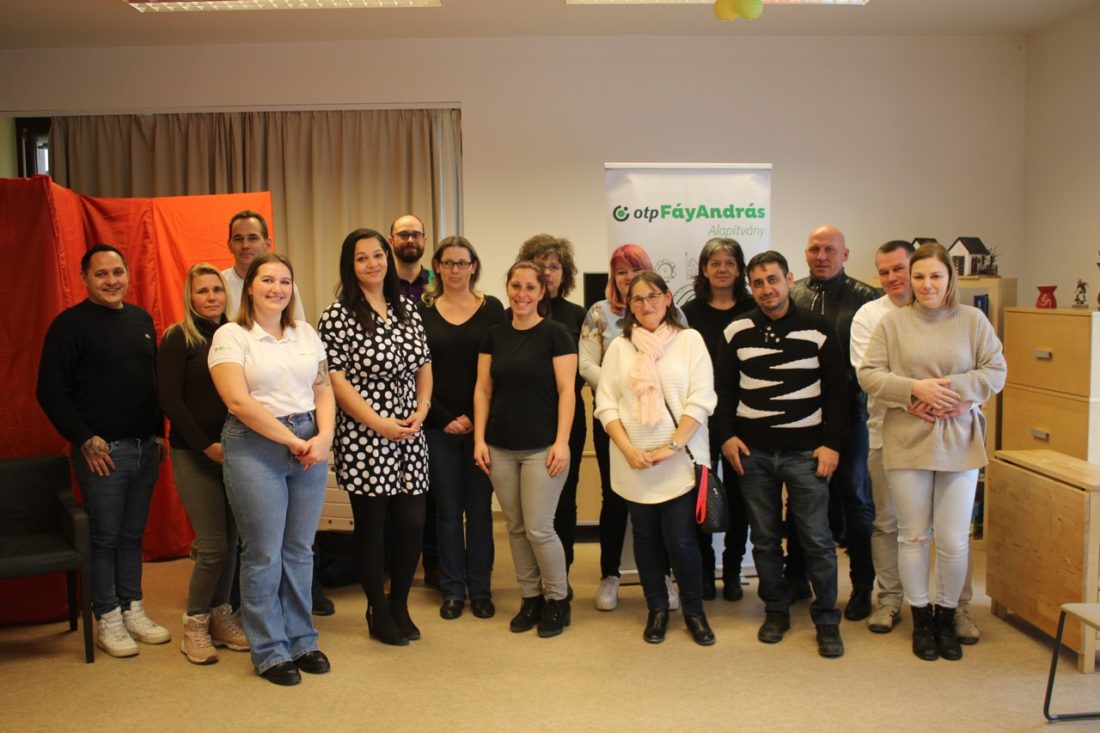 Financial training session
It was all about money on Friday afternoon at the Kaposvár Community House, where students and parents from Kaposvár Group 1 gathered for a playful financial training session. Three trainers from the OTP Fáy András Foundation were waiting for them with a special session to help them navigate in the maze of money matters.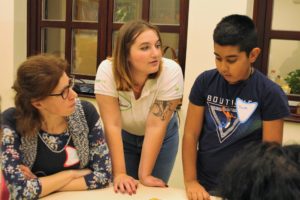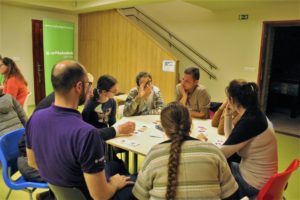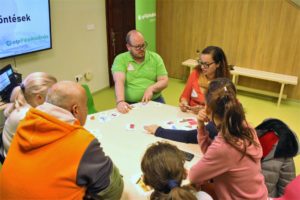 Parents and children participated together in the training, where they had to solve several interesting tasks together. Young and old alike found common ground easily and the two and a half hours that the event lasted almost flew by. In fact, several of them indicated that they would have liked to continue the board game they had played with the trainers. The time together was marked by fun and laughter, and everyone had a great time.
Zsuzsa Fenyő, Kaposvár Group 1, mentor
"The topic was very important, because children have no idea about the value of money, how to use money, and I think even most adults don't know how to handle money. The instructors not only broke down the dry material, but also made it interactive and interesting for the children to understand. The individual and group work was interesting and informative, which we discussed together. In this way the children learned without being noticed. We were praised when we needed to be praised and guided to the right answer when we needed to be guided. Everyone was involved in the discussion and situations. When we got home, that was all the girls could talk about, they had so much fun. And they told us that we could be like this on a regular basis."
Gyöngyi Horváth, Kaposvár Group 1 parent
OTP Fáy András Foundation not only for young people
"On 3 December, we took part in a financial training course in Nagybajom as part of the Parents' Academy. The OTP Fáy András Foundation is not only interested in financial awareness for young people, but also for adults. Together with our children we arrived at the Community House, where after the opening we were divided into two groups. We parents worked together in one group, while our children solved tasks in another group in an adjacent classroom. We enriched our awareness of responsible financial management in a playful way. Our game was all about teamwork and cooperation. Meanwhile, we learned about concepts such as income, expenditure, savings and current accounts. In today's world, it is a very important topic and a challenge to manage finances consciously, which is not easy. Last but not least, the whole training was held in a good atmosphere and we felt relaxed from the difficulties of everyday life. We would like to thank the trainers of the OTP Fáy András Foundation for "training" us and the Csányi Foundation for organizing this day and making it possible for us!"
Nagybajom Community House Parents' Group